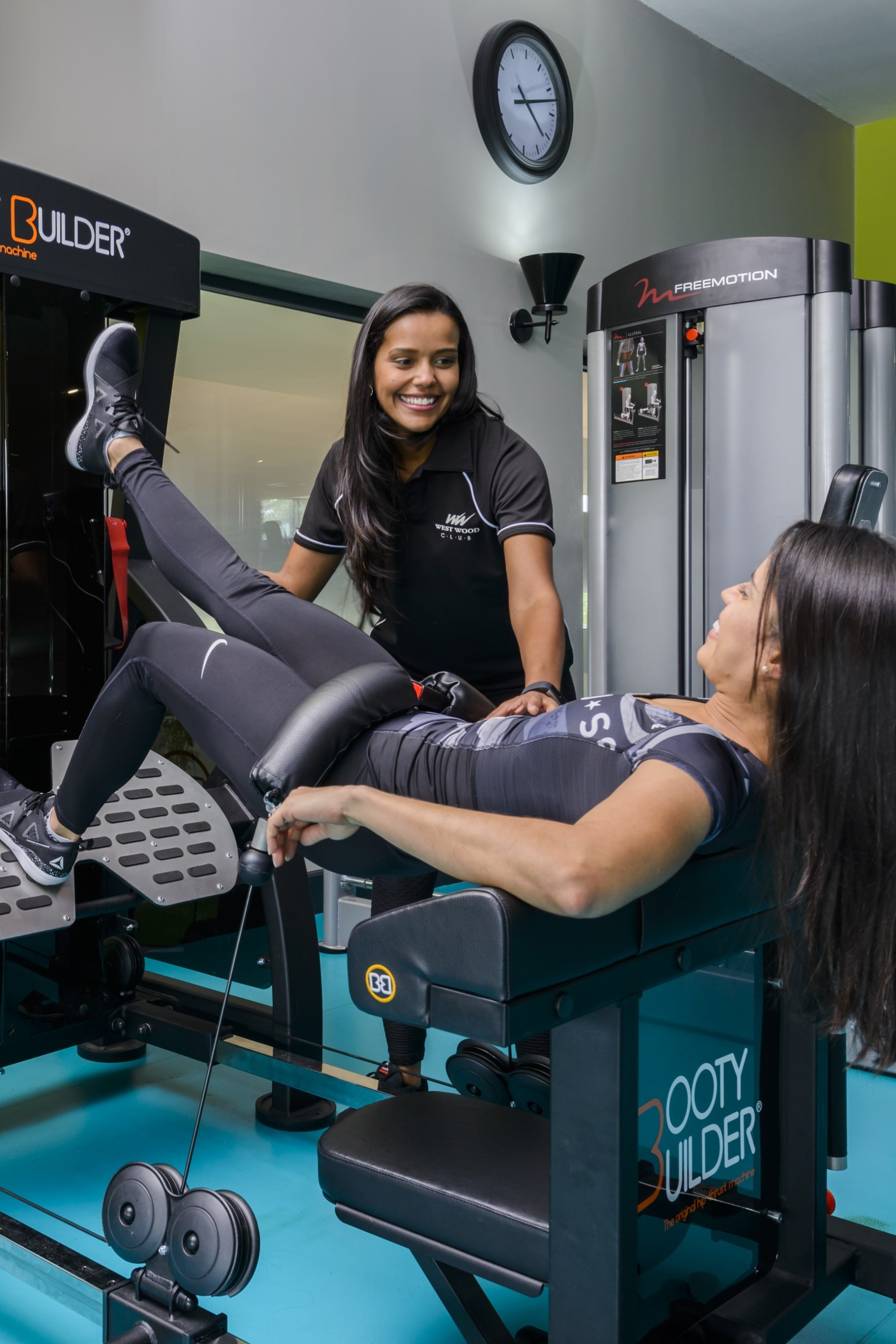 TONE ZONE
Sculpt and shape your body
Tone your body at our body-toning zones
Want flat toned abs? Firm thighs? Shapely hips? A slim waistline?
Or maybe you just want to tone your chest, shoulders, and arms.
Whatever part of your body you want to tone, you'll get everything you need at the West Wood Club Tone Zone.
Our toning zones makes toning up easier than ever before
At every West Wood Club you have dedicated Tone Zones to help you get the toned body you want.
Each Tone Zone is packed with 'row after row' of body-shaping equipment. And all equipment is the absolute best in the fitness industry.
Tummy toners for flat sexy abs

Waist toners for a tight waistline

Thigh toners for slim and shapely legs

Hip toners to look amazing in jeans

Chest toners for a strong upper body

Back toners for the perfect 'v' shape

Arm toners for firm triceps and biceps

And lots, lots more
How to tone your body
At west Wood Club you don't have to be a fitness expert to get a toned, slim, strong body.
If you want to get toned, our personal trainers help you every step of the way.
When you start, you get a personalised body-toning programme to target the areas you want. You get full instruction on how to use all toning equipment. You get a few sessions of free personal training. And you get your programme changed as often you like. Everything you need to start getting results as quickly as possible.
Packed with equipment to tone hips, tummy, thighs, chest, shoulders and arms
At West Wood Club you never have to wait or queue for gym equipment. Why? Because each gym is packed with row upon row of the latest body-toning equipment . And you have several pieces of each machine at all west Wood Clubs, including…
Booty builders (for you hips)

Thigh extensions (for for your things)

Thigh curls (for your hamstrings)

Chest presses (for building your chest)

Pec Decs (for toning your chest)

Chest fly (for chest definition)

Leg presses (for your legs)

Hack squats (to strengthen your legs)

Calf raises (for you lower legs)

Bicep curls (for your arms)

Tricep presses (for your upper arms)

Shoulder preses (to tone shoulders)

Latteral raises (to widen shoulders)

Triceps extensions (for flab on your arms)

Lat pull downs (to tone your back)

Seated row (to strength your back)

Thigh adductors (to tone inner thighs)

Thigh abductors (to tone outer thighs)

And much, much more!
And if these machines sound like 'rocket science' don't worry. We are her to help you learn how to use each one. In no time you will be using them like a pro.
Contact us now to find out how we can help you look toned, slim, and confident.