How Long Does It Take To Learn To Swim?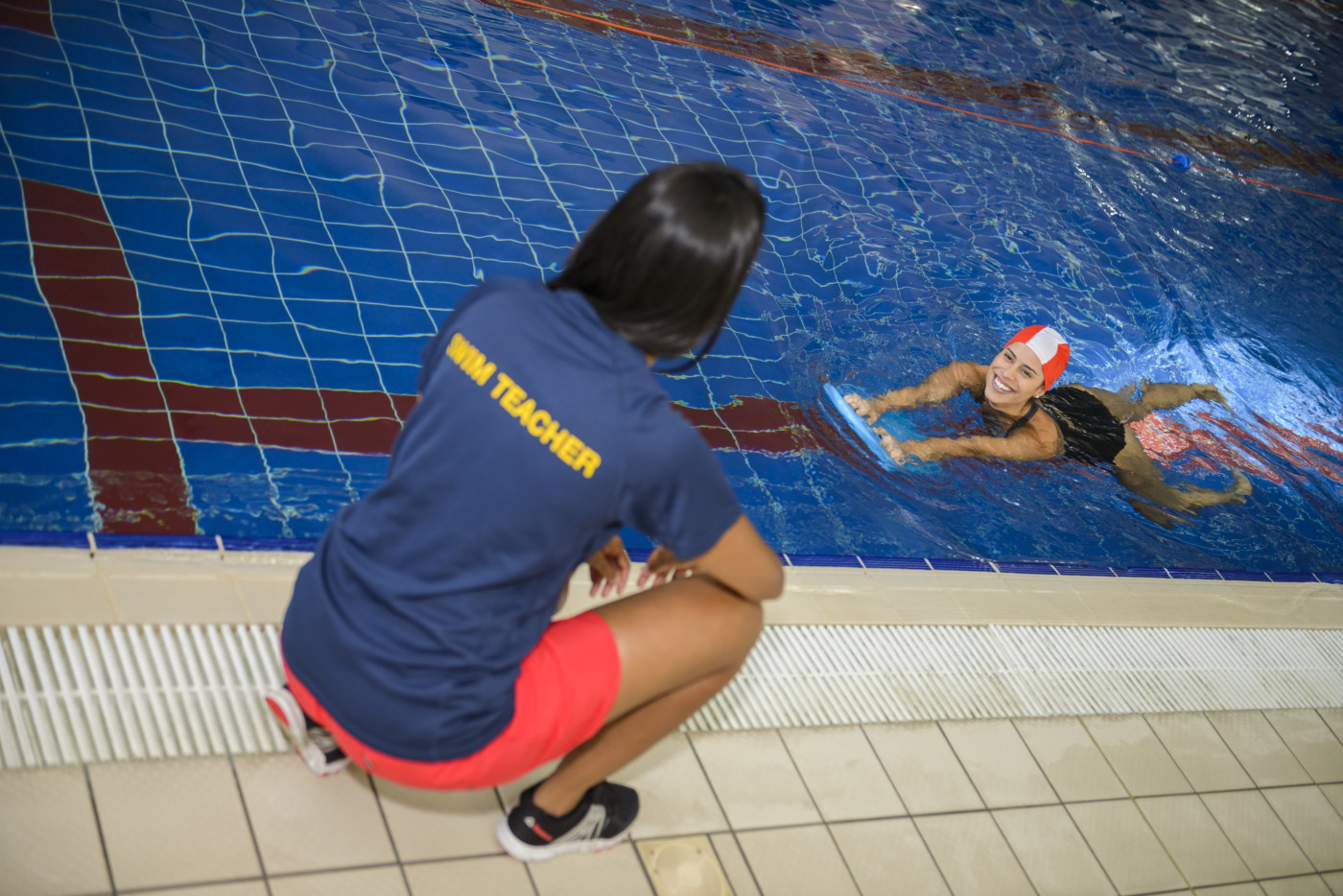 How long does it take to learn to swim? How long does it take for an adult to learnt to swim? Read on.
Swimming is one of the oldest and greatest exercises there is. It's a total body workout that's amazing for heart health. A half hour in the pool will give you an amazing feeling as your arms and legs propel through the water towards fitness.
The first question on the mind of many people who have never learnt to swim, but yearn to learn is this: how long will the process take? How long does it take to learn to swim?
There's no actual answer to that question. It will ultimately depend on you. But if you learn to swim at West Wood Club, you'll receive inspired instruction that will set you on your way.
Dublin's biggest provider of swimming lessons
West Wood Club has been associated with excellent swimming instruction for decades. And there is no better place in Ireland to learn how to swim that with our swimming coaches. In fact, West Wood Club is the biggest provider of swimming lessons for adults and children in Dublin.
Swimming is one of the most valuable life skills out there. It goes beyond fitness. You never know when you might need your swimming skills. But if you ever get into trouble in water, you'll be delighted you you have them.
How many people drown every year in Ireland
According to Water Safety Ireland – an average of 124 people drown every year in Ireland. That's more than 10 people drowning every month. 62% of drownings happen at inland water sites. 79% of drownings in Ireland are men. Alcohol is a contributing factor in one third of drownings. And 80% of drownings happen within the home county of the victim
Learn to swim at any age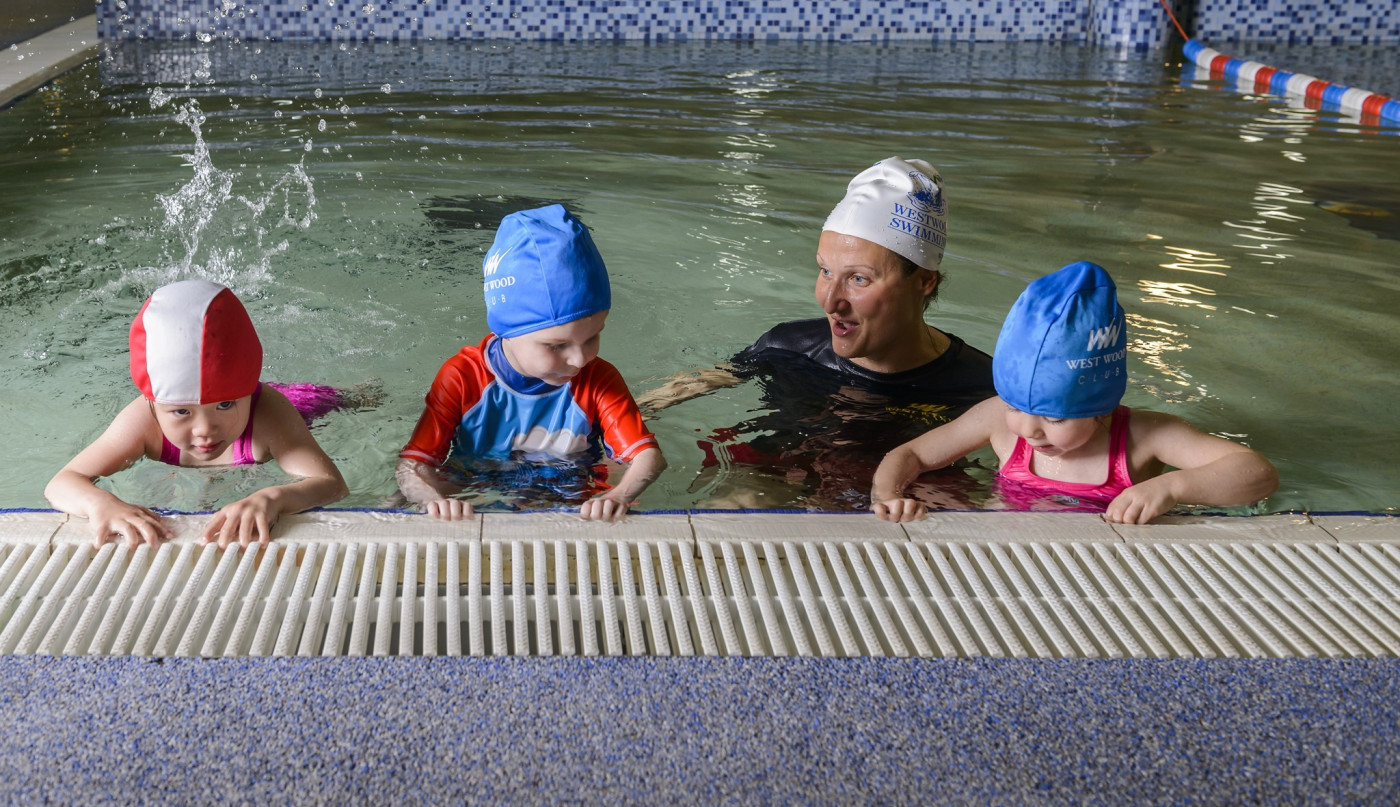 Children swimming lessons at West Wood Club Clontarf
Unfortunately, swimming isn't like other fitness disciplines, like spinning or weightlifting or even yoga. It's not something you can pick up on your own by watching a few YouTube videos. It's a skill that's gained through instruction. All people need to learn how to swim. The best time to learn – like anything, really – is when we're young. But don't despair if you never lerant to swim as a kid. Swimming can be easily learned as an adult. You just need to make the time for it.
The first, and probably most obvious determining factor, in your ability to learn to swim will be the extent of your free time. If you can commit the hours to doing regular swimming lessons, you'll undoubtedly learn to swim quickly,
Your age, fitness levels and your comfort in the water will also determine how long it will take you to learn to swim. The younger you are and the fitter you are will make swimming easier, but regardless, it will still take some time to learn to swim.
Learn to swim in just 20 hours
Experts believe that a typical adult can pick up swimming after about 20 hours of lessons over a set period. The X factor here is how your body responds to being in the water. Everyone is different. Some people find swimming to be quite a natural process, others find deep waters scary at first.
Learning to swim is both a technical process and a development of trust. Remember when you were a kid and your dad or mum removed your stabalisers? Can you remember that feeling of terror and excitement you experienced when you were balancing against gravity for the first time in your life? Learning to swim is a bit like this. The sooner you can overcome the fear of moving through water, the sooner you'll be able to master swimming.
Swimming lessons in Dublin
West Wood Club is the perfect place to learn how to swim. We offer swimming lessons for adults at five of our fitness centres. These lessons involve small groups, trained by our expert swim instructors. If you're new to swimming, uncomfortable in the water, or looking to brush up on your swimming skills, these lessons will be perfect for you. The lesson are half hour long. And you'll learn the fundamentals of swimming in a safe and comfortable environment.
Private one-to-one swimming lessons
Are you uncomfortable learning in a group environment? Book one-on-one private swimming lessons at our Leopardstown pool. You can get instruction tailored exactly to your own personal needs.
Swimming instruction doesn't stop there at West Wood Club. You are also masters swimming classes for people who are training for triathlons or other long-distance races, or just trying to improve their swimming fitness.
Private one-to-one swimming lessons at West Wood Club, Leopardstown
The West Wood Club's swimming facilities are in a league of their own. You'll have the room you need to master swimming. West Wood Club's Clontarf Road centre houses Ireland's first 50m pool. You're likely to learn faster at West Wood Club because you'll want to spend more time swimming in our top-notch facilities. And as any experienced swimmer at West Wood Club will tell you, there's nothing like a visit to our restorative hot tub or sauna after a hard swim.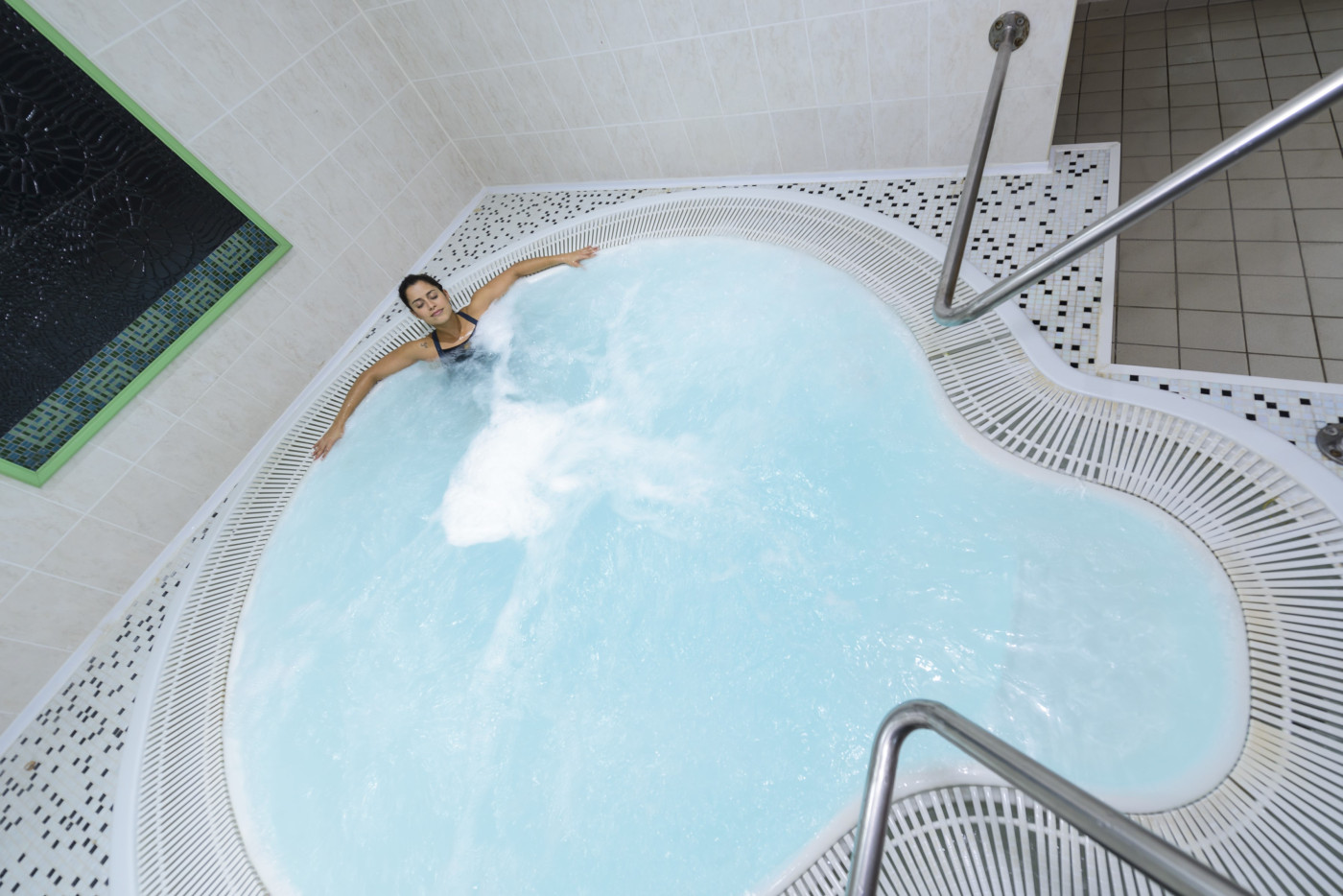 Relaxation at Westmanstown Swimming Pool Facilities
We can't predict 'exactly' how long it will take you to learn how to swim. But if you commit a couple of hours a week to learning to swim, we will have you swimming confidentially in not time.
West Wood Club offers an unparalleled experience for anyone eager to learn this amazing skill.
Check out our swimming pools..