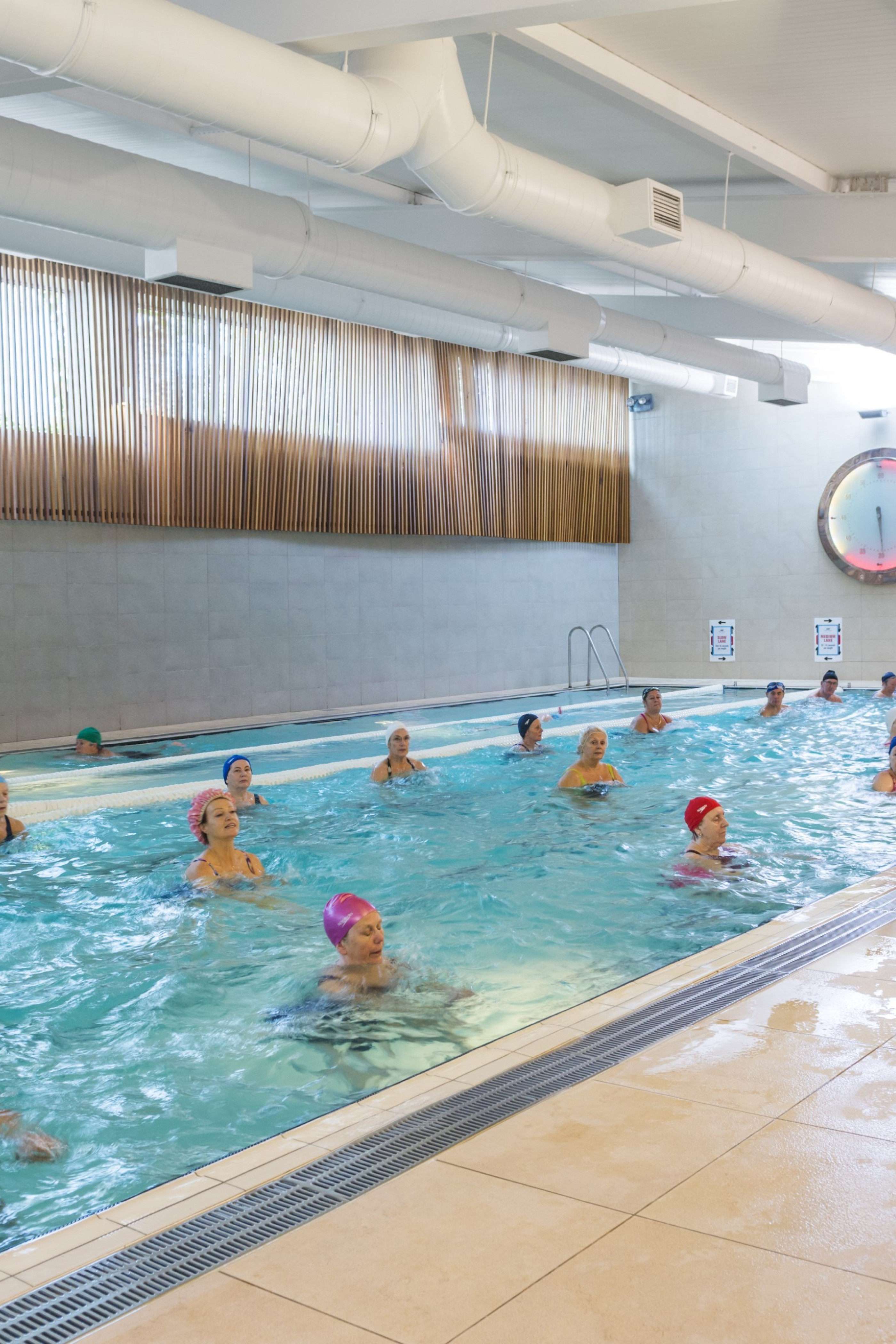 Leopardstown Swimming Pool
Swimming at Leopardstown
Enjoy a swim in our 25 metre pool at West Wood Club Leopardstown. The pool is 1.4 metres deep throughout. Join an aqua aerobics classes or master's swimming class. or learn to swim at our child or adult swimming lessons.
Enjoy a swim with the children in our 10 metre 'learner' pool. The pool is the perfect temperature for babies and children. The depth ranges from 0.60 – 1.22 metres, making it ideal for children just starting off.
Aqua Gym
Exclusive to West Wood Leopardstown, AquaGym is Ireland's only weight training gym. Tone, strengthen, and shape your body on…
Aqua Puller

Aqua Rower

Aqua Walk

Aqua Bike.
The AquaGym maximise the benefits of aquatic exercises. Aquatic exercises are easy on the joints and take advantage of water resistance, buoyancy and water pressure to deliver optimal fitness and body-shaping results.