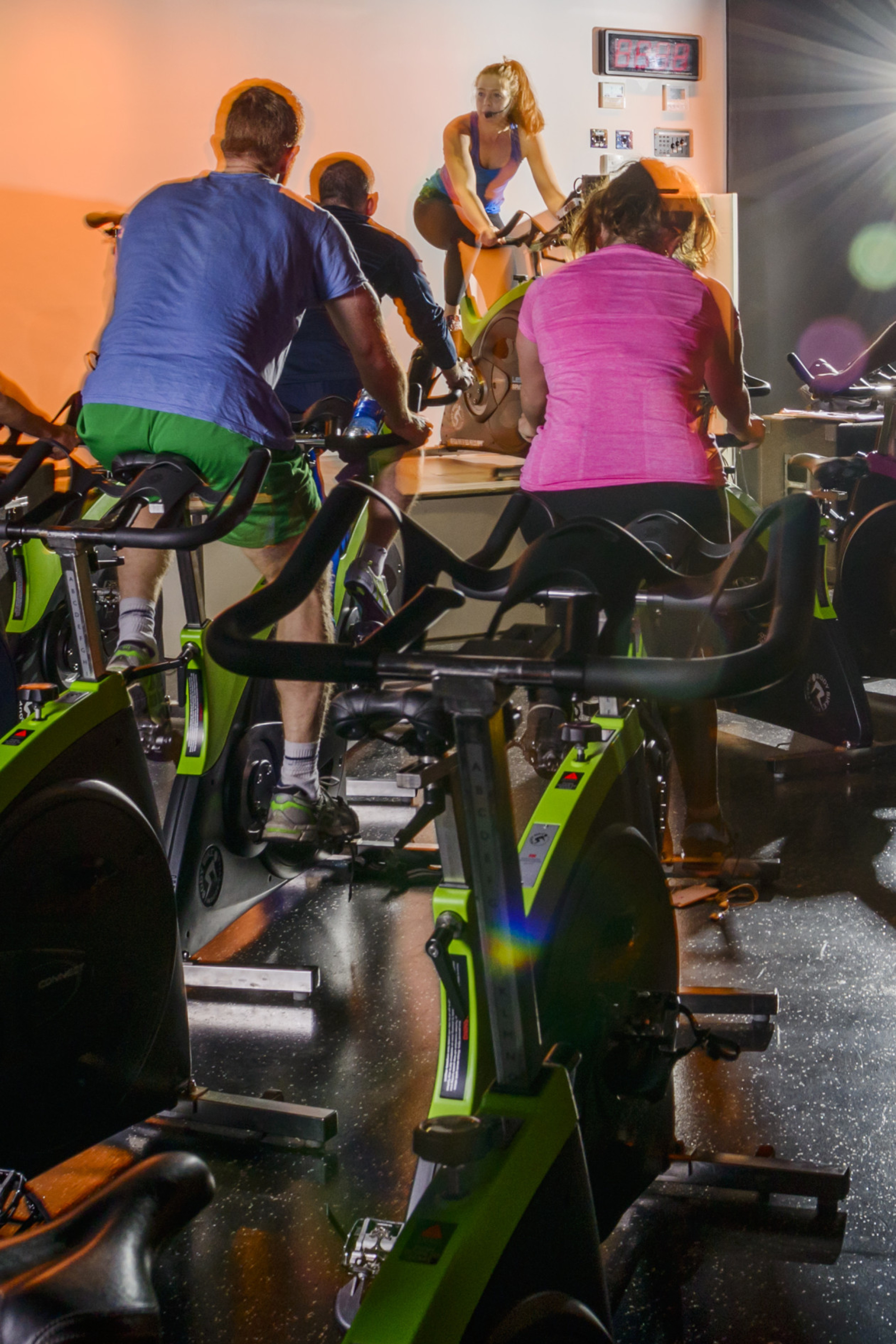 Dublin's Only RPM Group Cycling Studios
If you're ready to burn fat, get the heart pumping and lose weight, then you should take a spin down to the West Wood Club RPM studios, where indoor cycling comes to life. This is not group cycling as you've ever experienced it before. Powerful music. Colourful lights. Motivational instructors. All of the ingredients for pulsating group cycling classes can be found in our RPM studios.
Group Cycling for all levels
Our RPM Studios have a range of classes on offer. People especially love 'Les Mills RPM'. This is a thrilling ride through epic virtual landscapes as you spin your pedals in pursuit of the cardio burn your body craves.
If you're looking for something shorter and more intense, there's 'Les Mills The Sprint'. This is high-intensity interval training done on a stationary bike. These classes are thirty minutes long, but the calorie burn lasts all day.
RPM classes when you want them
West Wood Club offers up to 13 live and virtual classes in our RPM studios every day.
The power of spinning is sweating along with others in a positive group environment. All of our group cycling classes are lead by our inspirational trainers. A spinning class is only as good as the person leading it, and we promise you that West Wood Club features the most motivating trainers you've ever worked with.
Getting in shape has never been this easy has never been this easy
This is spinning like you've never experienced it before. Our RPM studios are a full-on sensory experience. You're on a stationary bike but you'll be taken on a true journey of the senses. The music will be loud, the lights will be flashing. This is the opposite of the typical spinning studio you find in other clubs, where the soundsystem is poor, the atmosphere is flat and the machines are broken. Our RPM studios are the next level of group cycling.
Cycling in a group environment is first and foremost a remarkable workout for anyone pursuing general fitness, with extraordinary cardiovascular gains. There is so much to gain from exercising in our RPM studios. Build your aerobic fitness and heart health. Develop stamina. Sweat out those calories and lose weight.
Sprint. Climb. Push your body beyond its limits. That's what happens when you enter West Wood Club's RPM Studios.