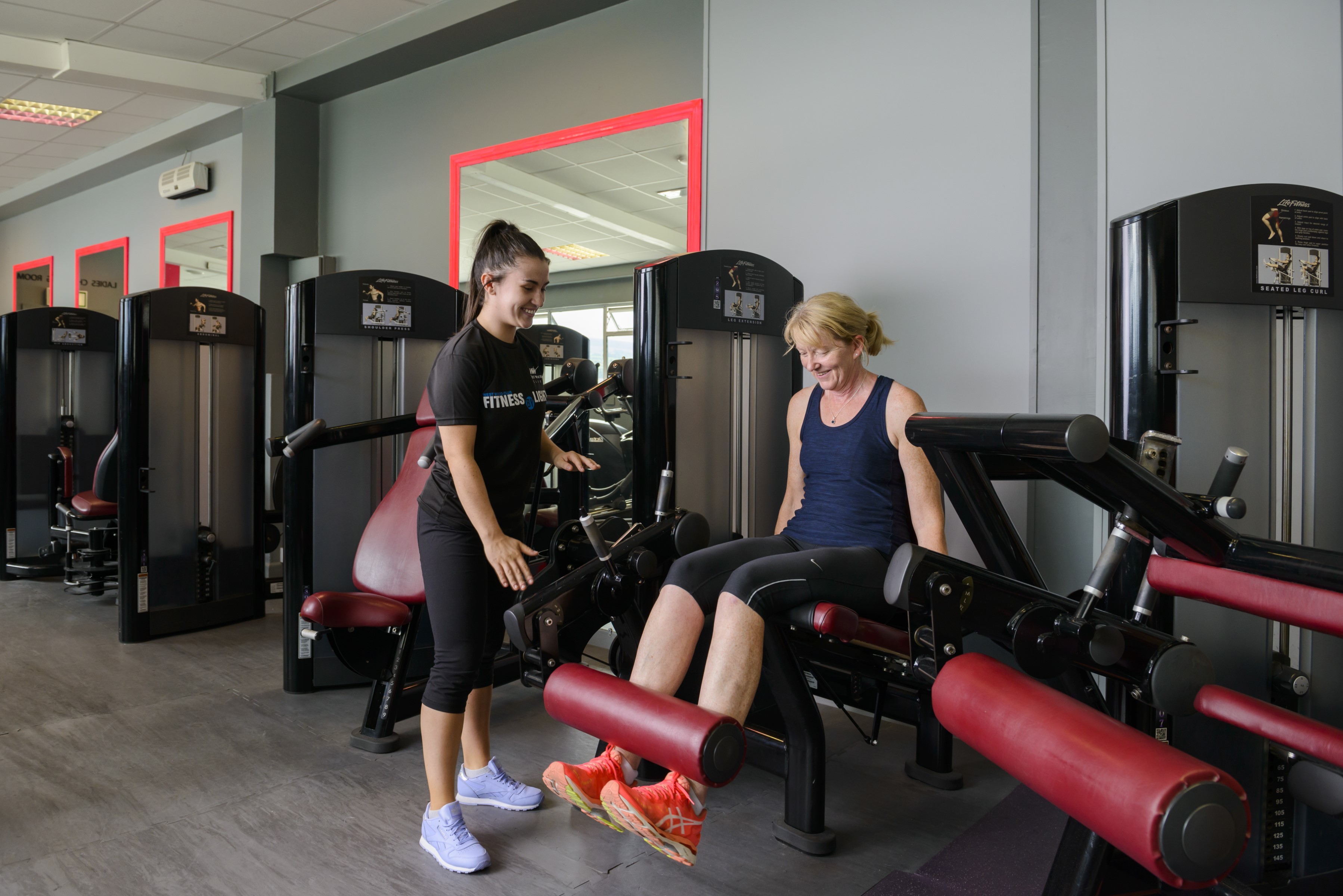 A total body sculpting plan just for you
With years of knowledge and experience, our trainers make sure you get the most up-to-date and professional body-shaping and figure sculpting advice and programmes.
We can help you get…
Firm sexy abs

Flat tummy

Narrow waistline

Firm hips

Slender thighs

Muscular arms and shoulders
Tone your hips, tummy, and thighs in weeks
At West Wood Club we make it easy for you to get the body-shaping result you want. On your first day, you're assigned to a dedicated personal trainer who will design a personalised body-toning programme just for you. Your programme will include everything you need to see fast results. Including free-weights and resistance machines, to quickly strengthen, firm, and tone your body from head to toe. You tone your hips, your tummy, your wait…your chest, shoulders, and arms.
Expert instruction for fast body-shaping results.
We make sure you never have to worry how our 'body-sculpting' machines or equipment work. From your first visit, your personal trainer will go through everything to ensure you are exercising correctly. Your trainer will also ensure you are training at the right level to ensure maximum toning in the quickest possible time.