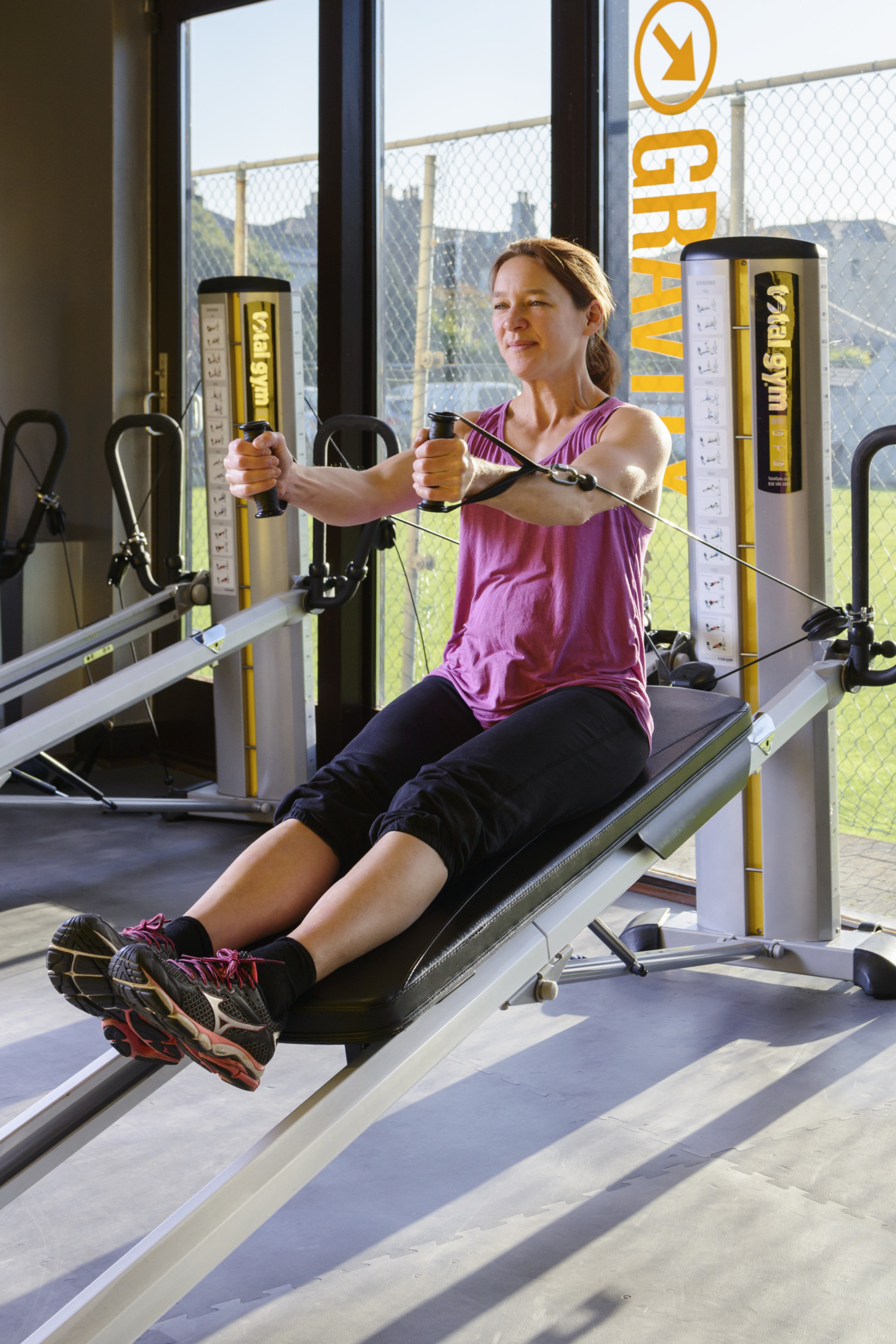 Pilates Gyms. Get slim, toned, and flexible.
Our exclusive Pilates Gyms provide you with the very best in Pilates classes - Gravity™ Pilates!
Coupled with traditional Pilates classes our Pilates Gyms have something to suit everyone.
Our Pilates gyms are fully equipped with the latest Gravity Pilates machines. The Gravity Pilates classes at our Gravity Pilates Gyms are taught in small group settings, with each member occupying a Gravity Pilates machine as the instructor leads the group - creating a personal workout experience. 
Gravity Pilates are built around the proven principles of Pilates movements combined with exercises you would find in more traditional functional strength training, offering you all of the benefits that each have to offer.
Benefits of working our at our Pilates Gyms
Attending classes at our Pilates Gyms offer HUGE benefits that will not only help you to lose weight and tone muscle, but also build core strength, improving your flexibility and mobility.
Some of the key benefits you will experience from a Gravity Pilates class include;
Short, efficient and full-body workouts which produce fast, observable, body-changing results.

Body sculpting – Your core abdominal and back muscles are engaged in every exercise, producing a sculpting effect on your body.

Increased strength and endurance.

Improved coordination and balance.

Weight and inch loss from your midsection.

Toned back, tummy, abs, waist and hips.

Improved BMI.

Increased metabolism.

A noticeable, enhanced functional performance of daily activities and athleticism.

Improved cardio-endurance gains during resistance training.

Provide a joint friendly workout.

Low impact and safe with complete back support.
Who should do Pilates?
One of the greatest advantages of our Gravity Pilates classes - they are suitable for everyone! People often make the assumption that as Pilates is a lower impact class, it is more suited to beginners, however, Pilates is beneficial for everyone. From beginners to seasoned athletes, the low impact style of Pilates allows you to decide the intensity, giving you a huge range of control while still achieving a full body workout. 
Body Sculpting Gravity Pilates Equipment
As our Pilates Gyms are so versatile, we offer a huge variety of classes using the incredible Total Gym Gravity Pilates machine. The Total Gym Gravity Pilates machine offers over 250 different exercises, enabling you to achieve a FULL BODY workout. Our Gravity machines allow you to use your own bodyweight as resistance, improving resistance from as little as 1% of bodyweight to a maximum of 62%. By using your own bodyweight as resistance you prevent placing stress on your joints, stress which is usually associated with lifting heavy weights.
Gravity Machines have a moving platform lodged between a foot plate and a vertical tower, attached to this vertical tower are specialised exercise pulleys and strength training bars. Gravity machines differ to other Pilates machines as they can be placed at different angles, giving you a much more efficient and effective workout. Another incredible feature associated with the Gravity Pilates machine is the ability it provides you to tailor your workout to suit YOUR fitness level.
Here at West Wood Cub we offer fully equipped Gravity Pilates Studios in our Clontarf, Leopardstown, Sandymount and Westmanstown clubs, with over 50 Gravity Pilates machines across all four locations. 
And remember Gravity™ classes are completely FREE to West Wood Club members.