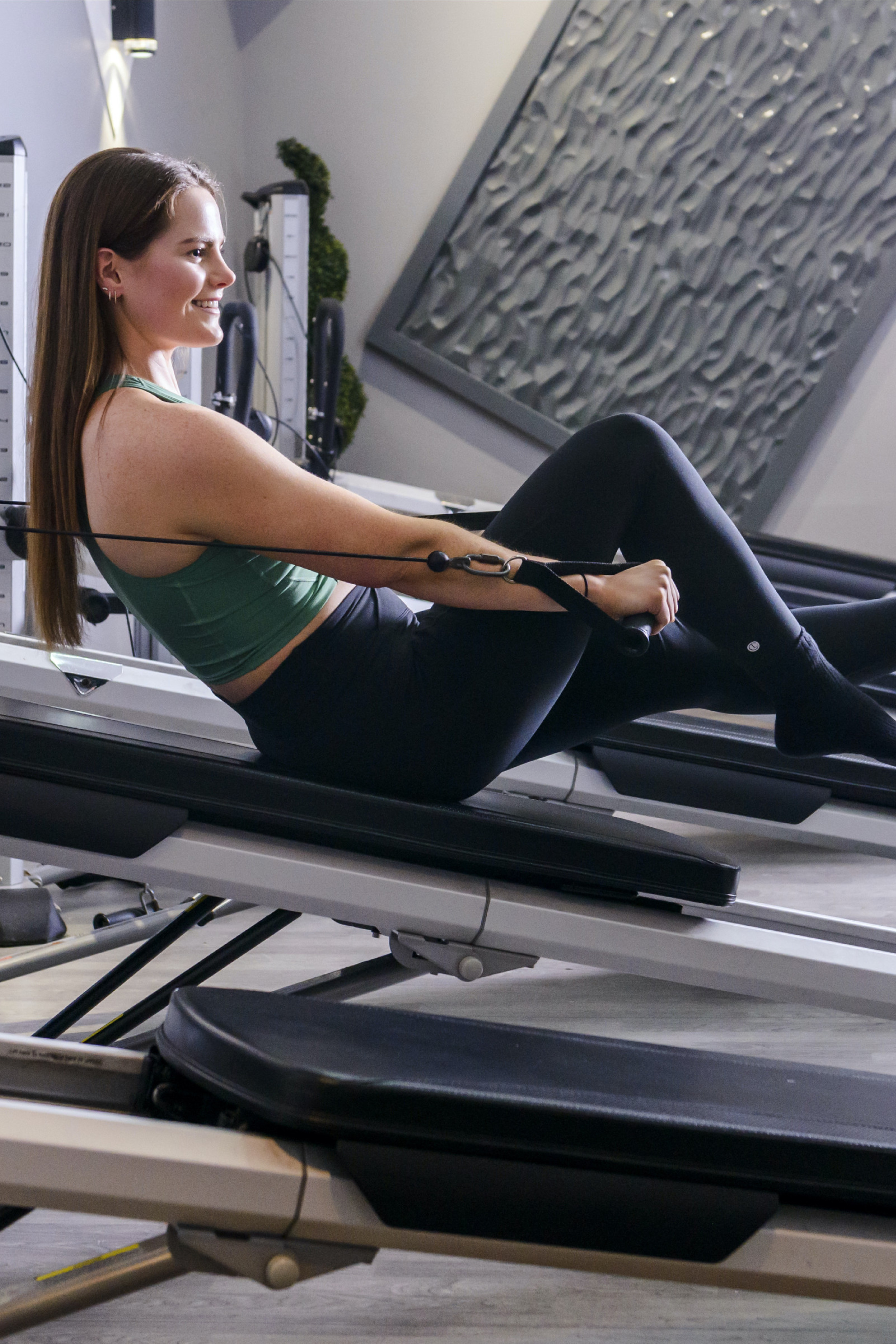 Get toned with Gravity Pilates
If you crave a fitness experience that truly gives you a lift, then you need to try Gravity Pilates at West Wood Club. These classes take the power of pilates but raise the potential via incredible Gravity machines. It is also perfect Pilates for beginners.
Gravity pilates merge the holistic body push of pilates with exercises that you'd find in traditional functional strength training.
The whole time, your entire body is pushing itself against the force of gravity. The result is a massively enjoyable total body workout that gets your core ripped.
These courses are perfect for people who are looking to seize the health benefits of pilates but struggle to get themselves off the floor.
Best of all, you can operate the machines comfortably at your own level of fitness. The Gravity machines can be raised or lowered depending on your fitness to make the workout more challenging.
Maximum Pilates Results
Over time, Gravity Pilates can transform your body, enhancing your flexibility and mobility.
The beauty of Gravity Pilates lies in the beautiful piece of technology that is the Gravity Machine. It features a small movable board that you push up and down at an incline. There are also a range of accessories that can be attached to it like arm and leg straps and a pull-up bars.
You can burn almost 500 calories in an hour-long workout on the Gravity Pilates machines. And remember, it's perfect pilates for beginners.
At West Wood Club, the Gravity machines are held in stand-alone studios. These machines are often used by our trainers when doing one-on-one personal training.
People recuperating from injuries have found that Gravity Pilates are a perfect, low-impact rehab workout.
At West Wood Club, Gravity Pilates classes are massively enjoyable experiences. These small, intimate classes are lead by inspiring trainers who will teach you how operate these simple machines and master the exercises. As a result, the classes are relaxing, meditative and empowering.
Gravity is always our friend in the Gravity Pilates studio.

Pilates. The Proven Body Shaper
Gravity™ Pilates classes are performed on the award winning Gravity Training System.
With Gravity™ Pilates you use your own body weight to strengthen your core muscles; your back, tummy, abs, waist and hip muscles. Gravity™ Pilates is the ideal class for a slim, toned, and sexy waistline.
Gravity™ Pilates is built around the principles of proven Pilates movements. So you leave each class feeling strong, exhilarated, flexible, and focused.
Gravity™ Pilates is excellent for people with injuries…or people recovering from injuries. Classes are done at a pace that suits everybody no matter water your age or fitness level.
Fat-Loss Facts: Burns on average 490 calories an hour