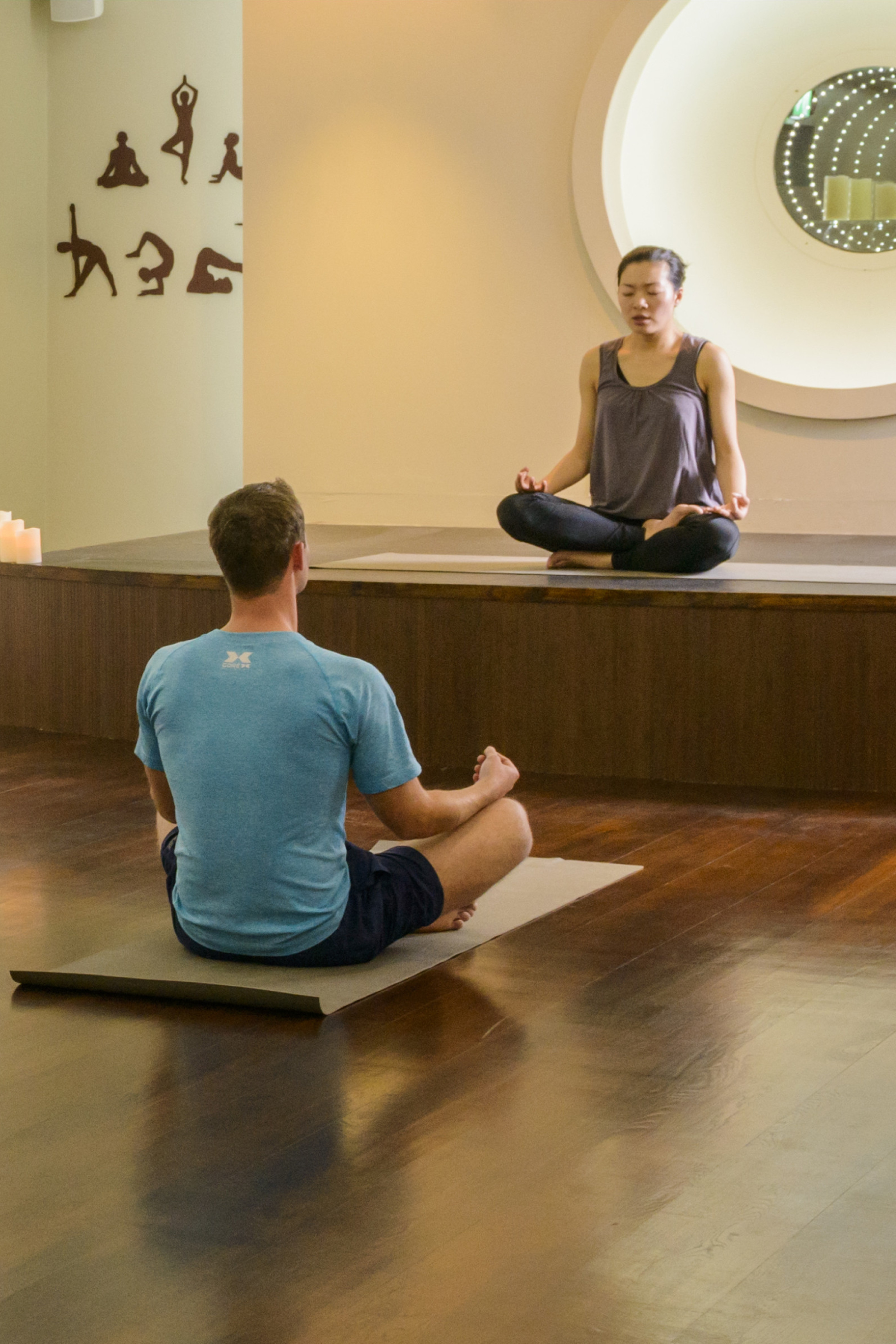 Yoga Classes in Dublin
It's time to discover our Yoga classes in Dublin.
Yoga classes are classes that focuses on exercising the mind and body.
Using postures, poses, meditation and breathing techniques Yoga improve overall well-being. Our Yoga classes in Dublin also increases strength, coordination and flexibility.
Yoga is slow. The intensity of the each class depends on you. Our yoga instructors offer a variation of poses and movements allowing you to work at your own pace and ability.
The purpose of Yoga is to provide a full-body low impact workout, whilst allowing you to calm your mind and focus on body. The techniques taught through Yoga can be transferred to any other form of exercise. Yoga will give you a better understanding of how your body moves and functions and will teach you how to use your breath correctly during exercise.
Benefits of Yoga Classes
There is no doubt Yoga is one of the best forms of exercise. You get a whole range of health benefits. To list just a few…
Lower blood pressure

Improve digestion

Release tension and prevent injury

Calm the mind

Destress and unwind

Improve energy levels

Enjoy a better nights sleep

Improve flexibility and co-ordination

Build strength

Tone your body
Yoga Studios Dublin
You can join yoga classes in our Leopardstown, Westmanstown and Dun Laoghaire studios. Classes range from 45 – 60 mins.
There is no need to book in for a class just turn up, grab a mat and give it a try.
Check out our timetables for days and times of all our Classes in Dublin.
What you need for Yoga
For all Yoga classes we supply Yoga mats. But you're welcome to bring your own if you'd prefer. Wear comfortable clothing that you're able to move freely in. We recommend doing the class barefoot to help strength the foot muscles and help you to feel more grounded.
Cost:
FREE! That's right… Our Yoga classes are included in your membership! There is no extra cost so come join us to relax and unwind.