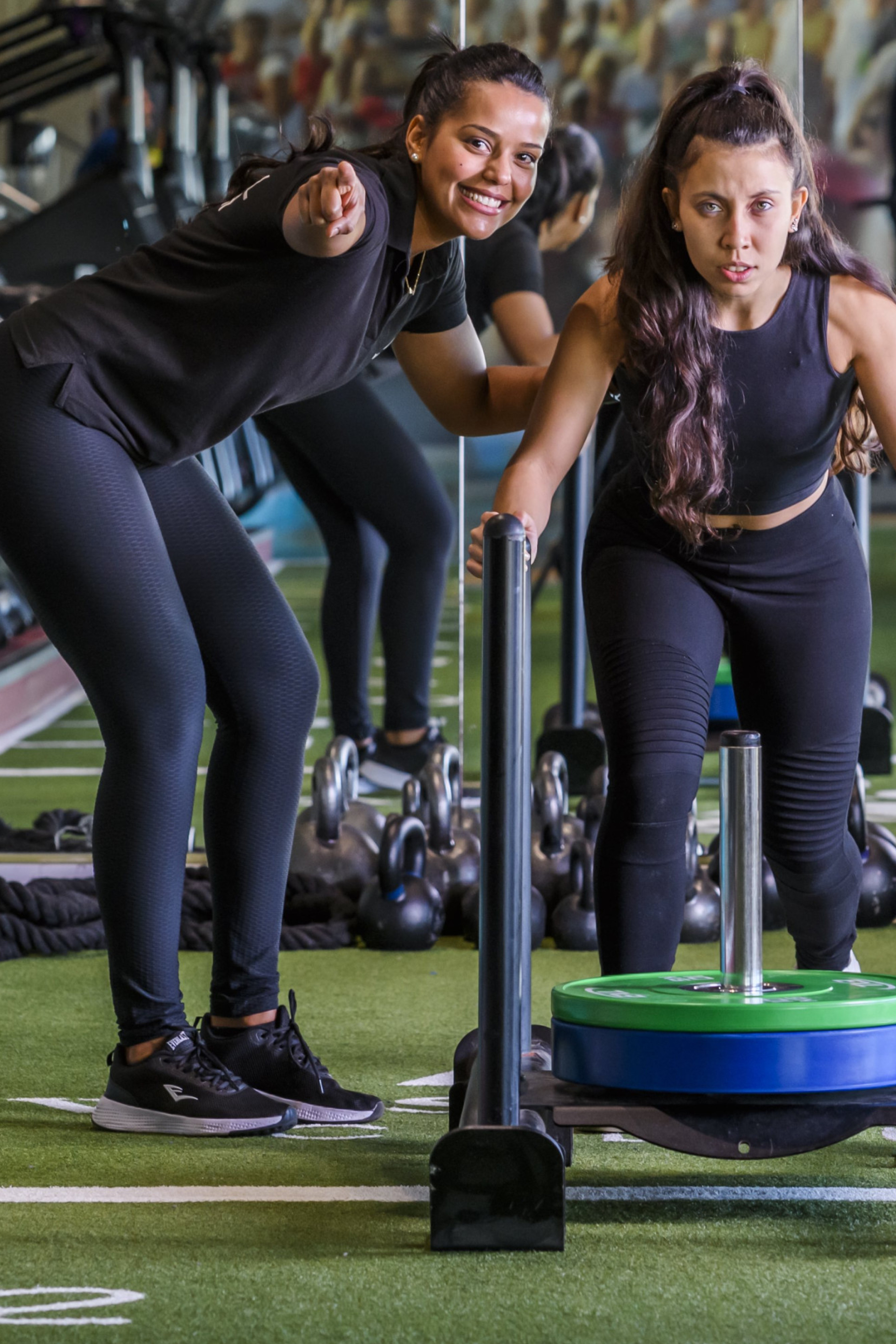 WHEN YOU NEED TO GET IN SHAPE
We're here to help you.
Discover everything you need to be slimmer, fitter, healthier and stronger
Gyms. Swimming Pools. Fitness classes.
West Wood Club is a chain of gyms, fitness clubs, and swimming pools in Dublin. We have gyms with swimming pools in Dublin City at Dublin 2, Dublin 3, and Dublin 4. We also have health clubs outside Dublin City at Dublin 15 and at Leopardstown in Dublin 18.
West Wood Club also offer a boutique fitness club at Dún Laoghaire in South Dublin.
Our health clubs offer huge gym facilities, swimming pools, group fitness studios, thousands of free fitness classes, personal training. We also provide kid's gym facilities.
West Wood Club also have 27 tennis courts in Dublin.
We provide over 4,500 free fitness classes for members every month at our 6 fitness clubs. We have 23 purpose built fitness studios with fitness classes for every age and fitness level.
Free fitness classes include Les Mills Fitness Classes, Yoga and Pilates.
Gyms in Dublin
Your Gyms in Dublin. If you want to get back in shape, you're going to love our gyms in Dublin. Why? Because you'll find all the gym and exercise equipment you need to look and feel great
Need to lose weight? Our gyms have everything you need to lose body-fat and slim down. Including 'calorie-burning' stair climbers, treadmills, bikes, rowers, steppers, cross-trainers and ellipticals.
Need to get fit? Our gyms have all the of cardio equipment you need to get fit and stay heart healthy. And because our gyms have hundreds of cardio machines, you never have to queue or wait for gym equipment.
Looking to tone your body? Our gyms have all the body-sculpting equipment you need. Gym equipment to tone your hips, tummy and waist. Resistance machines to strengthen your chest, shoulders, and arms. And weight training equipment to sculpt and shape your entire body.
Want to build muscle? Our gyms have over 40 TONNE of weight training and muscle-building equipment. Including free weights, power racks, and professional weightlifting platforms. We also pack each gym is with all the dumbbells and barbells you need to build muscle and strength.
Gyms near me
Wherever you live or work in Dublin, we have a gym near you. We have gyms in Dublin City at Dublin 2, Dublin 3 and Dublin 4. We have a gym in Westmanstown in Dublin 15. And another gym in south Dublin at Leopardstown. We have another gym in Dún Laoghaire.
Your Gyms in Dublin
Gyms for every BODY
At West Wood Clubs you don't get one gym. You get several gyms. You get strength and condition gyms, HIIT gyms, and bodybuilding gyms. You get ladies gyms, teen gyms, and functional training gyms.
You even have dedicated Pilates gyms. And dedicated boxing gyms.
Fitness Classes in Dublin
Fitness Classes in Dublin: At West Wood Club you get over 4,500 group fitness classes every month. And all group fitness classes are 100% free with all membership.
We offer fitness classes for every age and fitness level. Fitness classes for fat-burning, muscle-toning, and body-shaping. Fitness classes in our swimming pools (Aquafit). And you have our mind and body fitness classes (yoga and Pilates). And all these group fitness classes are free with gym membership.
Fitness classes across Dublin
We are also Ireland's biggest provider of Les Mills fitness classes.
Les Mills Dublin Group Fitness
Les Mills Fitness Classes: 7 million people do 'Les Mills' fitness classes every week to get in shape. Now you too can be in great shape with thousands of FREE Les Mills exercise classes every month at our gyms.
Lose weight with Les Mills BodyAttack. Get toned with Les Mills BodyPump. Increase flexibility with BodyBalance. Get beach-ready abs with CXWORX. Build a lean, strong body with GRIT.
And there's more…
Experience the future of fitness with Les Mills group cycling class, THE TRIP. Or dance off excess body-fat with Les Mills Sh'Bam.
Other fitness classes we offer at our fitness studios in Dublin include…
Swimming Pools
Your Swimming Pools in Dublin. Every West Wood Club has a swimming pool. Some have two swimming pools. Some have a separate kid's swimming pool. And most of our pools are 'salt-water' swimming pools. Our Clontarf gym has Ireland's first 50-metre swimming pool.
Swimming lessons. West Wood Club are the biggest provider of swimming lessons in Dublin. We offer…
Your Dublin Swimming Pools
Personal Training in Dublin
Personal Training Dublin. All our gyms have teams of qualified personal trainers. Personal trainers who will help you get the best fitness results.
Want to lose weight? Our personal trainers will help you lose the pounds you want. Want to tone up? Our personal trainers will design a personalised training plan for you. Need to get fit. West Wood Club personal trainers will get you fit and healthy in no time.
FREE personal training. Getting in shape is now easier with our FREE 6-Day Personal Training Plan. Yes, it's FREE. And fully customised for you. That's a 6-Day Personal Training designed for you by our personal trainers – for FREE.
Yoga
Yoga Classes Dublin: Yoga classes focus on your mind and body. Yoga classes improve your fitness and increase your flexibility. Yoga reduces stress and bring a sense of wellbeing. West Wood Club offers yoga classes at five of its Dublin gyms. All our yoga classes in Dublin are free for members.
Pilates
Pilates classes Dublin: Pilates is the perfect low impact exercise class to build strength and tone your body. Pilates is safe and effective. Pilates classes are available at five of our Dublin gyms. And all our Pilates classes in Dublin are free for members.