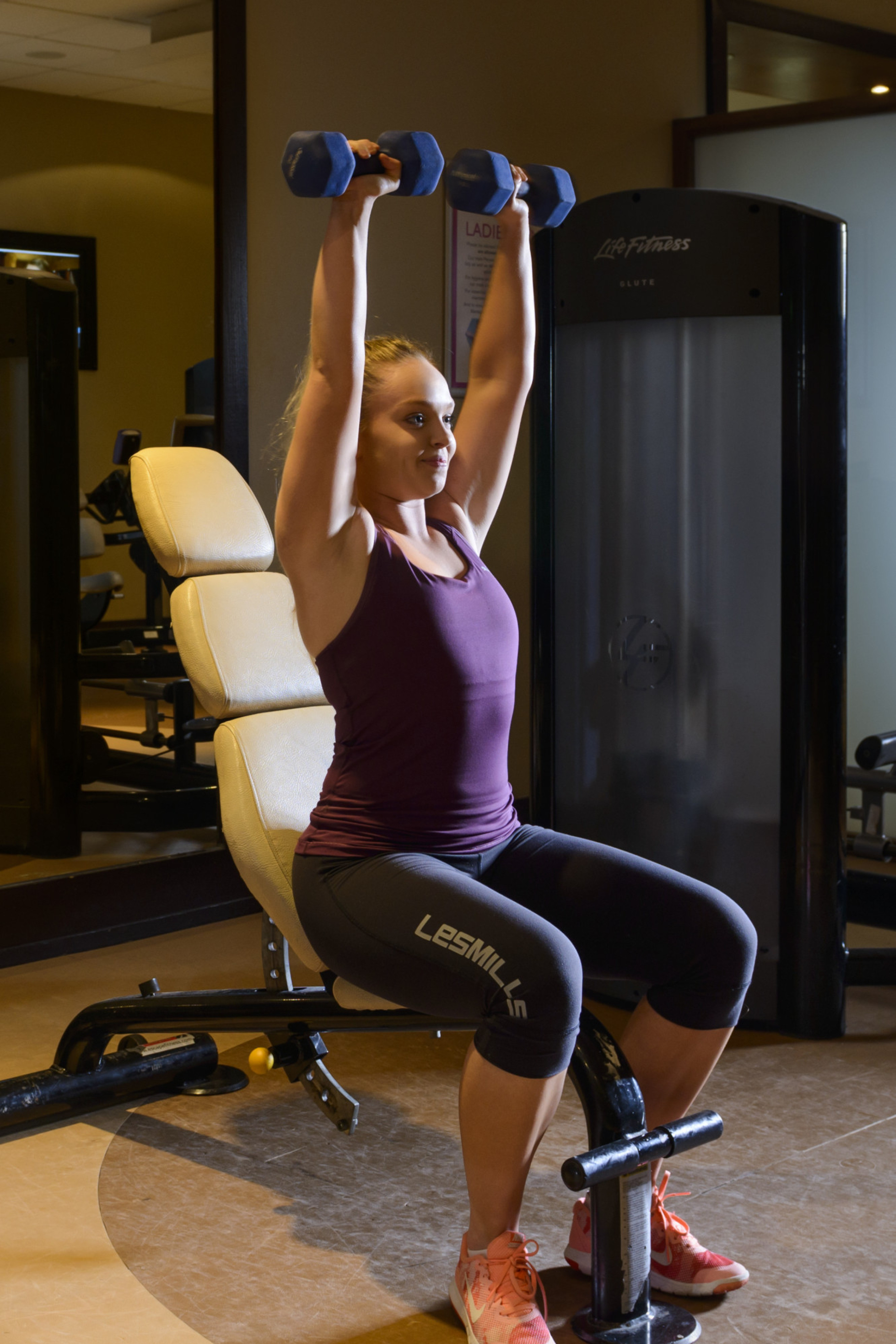 Ladies-only Gyms
Gyms designed exclusively for women
NEW ladies-only gyms at four fitness clubs in Dublin
Are you looking to get in shape but a little nervous about stepping into our big mixed gyms? Would you prefer to start exercising in a private ladies only gym? If so, check out our West Wood Club ladies only gyms in Dublin. 
Our female-only gyms across Dublin provide the perfect exercise space for you to workout, feel comfortable, and most importantly - get the fitness result you want. 
Whether you want to lose weight, tone up, get fit, for just be healthier you'll find our ladies only gyms are the ideal place to get started.
At our ladies-only gyms we offer a wide range of state-of-the-art gym equipment, including cardio fitness equipment, strength and body-shaping equipment, flexibility areas, and dedicated functional training zones.   
Most importantly, at our ladies-only gyms across Dublin, we understand the unique challenges many women might face when it comes to starting in a gym. And that's why we've created a welcoming and friendly fitness environment that caters specifically to your unique fitness goals.  
Our ladies-only gyms in Dublin are located at…
Ladies-only gyms with REAL gym equipment
Our ladies gyms are not just 'circuits' with a few pieces of gym equipment. Our ladies gyms are packed with the professional gym equipment you need to burn fat, slim down, boost your metabolism, and achieve your ideal weight.
Resistance gym equipment to tone your body from head to toe

Free-weights to strengthen tone and shape muscle

Cardiovascular equipment to improve fitness and increase muscular endurance

Fat-burning equipment to burn calories, lose fat, and get slim
Private gyms for ladies who want the best fitness results
Each of our ladies-only gym offers you a private self-contained area, separate from the main fitness area, where you can shape and tone your body in total comfort.
Each ladies gym is also designed to get you MAXIMUM fitness results in the quickest possible time.  Just 30 minutes, 2 to 3 times a week, and you can achieve incredible results. Feel your body tone up as you move from machine to machine. Watch excess fat melt away. Firm your hips, thighs, tummy. Drop a dress size. And quickly replace flab with toned muscle.
NOTE: Our ladies gyms are exclusive for female members. However our male trainers train female members in our ladies gyms. At times our male maintenance staff and management may also have to enter our ladies only gyms.
FREE 6-Day personal Training Plan
Our highly trained and knowledgeable personal trainers are always on hand to help you make the most of your workout, providing guidance and support every step of the way. Whether you're looking to lose weight, build muscle, or simply get into shape, we have the resources and expertise you need to succeed. 
When you start at our ladies gyms you also get our free '6-day personal training plan' to help you get the best results in the quickest time. Including…
Customised exercise programmes tailored to your fitness level and goals

Private 'one-to-one' personal training to help you get the results you want.

Professionally-qualified personal trainers to guide and instruct you

The most up-to-date and proven fitness and nutritional advice

And most importantly, on-going motivation
Fitness plans designed for you
When you get started at our ladies gyms our personal trainers will designed a customised fitness training plan exclusively for you. Simply choose the results you want - and we will get your there...
Over 4,500 FREE group fitness classes every month
In addition to amazing fitness facilities, expert instruction and guidance, and a friendly and welcoming atmosphere,  you also get over 4,500 free group fitness classes designed to keep you motivated and engaged. 
Free classes include...
Our experienced group fitness trainers lead each group fitness class, providing a fun and supportive atmosphere where you can challenge yourself and reach your weight loss, body sculpting and fitness goals. And with a variety of class times available, it's easy to find a class that fits into your busy schedule. 
Our ladies-only gyms are open seven days a week, with all gyms supported by our trainers..
So why wait? Check out our ladies only gyms at West Wood Club and start today to a slimmer, healthier, fitter, and stronger you! 
Whether you're just starting at a gym for the first time, or you're a regular gym goer, our qualified personal trainer trainers and are here to help you achieve your goals. So why not come experience the power of a confident, motivated community at West Wood Club Ladies Only Gyms? 
NOTE: Our ladies gyms are exclusive for female members. However our male trainers train female members in our ladies gyms. At times our male maintenance staff and management may also have to enter our ladies only gyms.