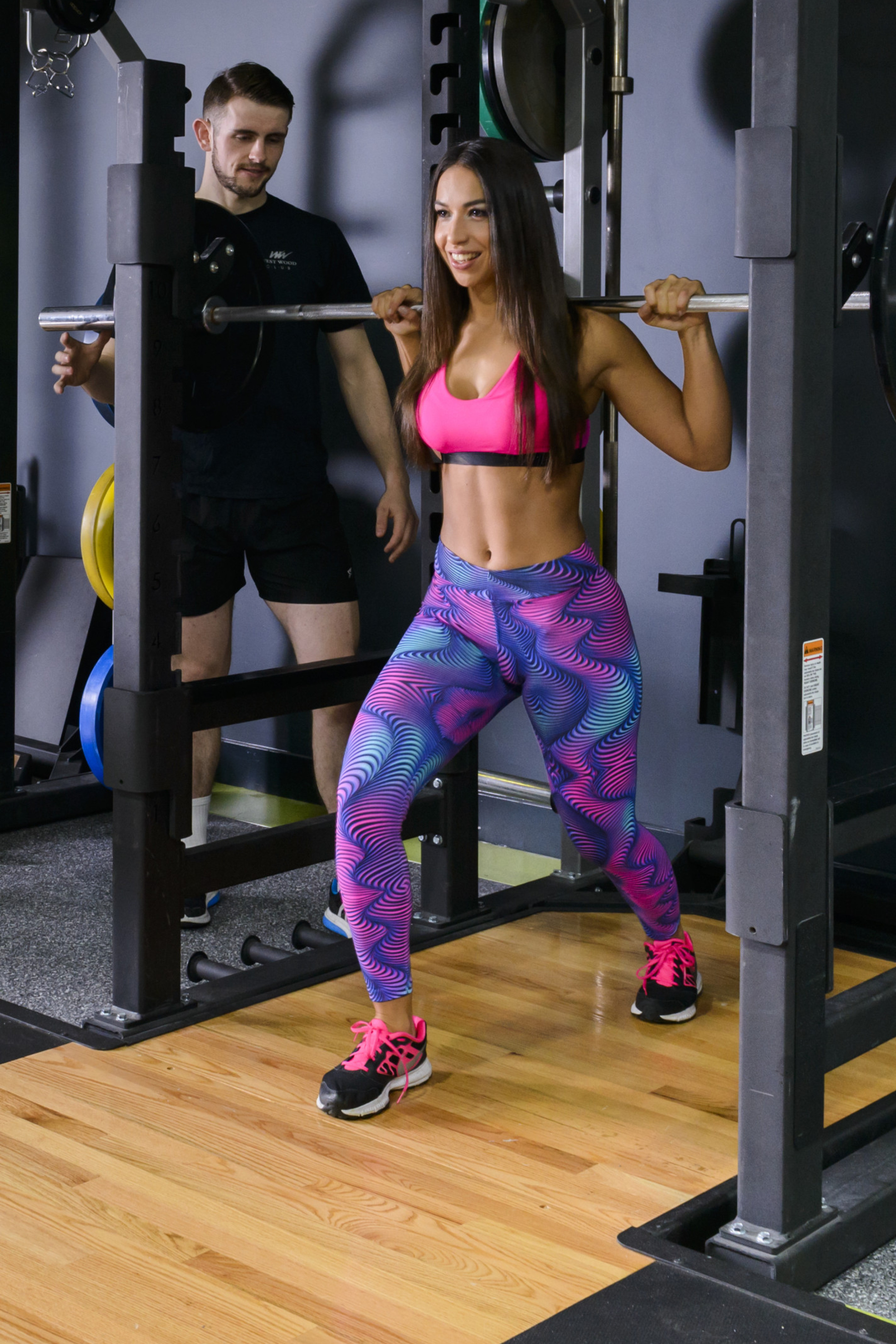 Muscle building plans and training for men and women
Muscle: we all want it. And if we have muscle, most of us want to keep it.
Whether you've just decided to build muscle, tone muscle, get ripped - or you're looking to maintain a physique you've already built, you need a gym that can help you get that killer body.
West Wood Club can help you build muscle and keep muscle. And it has the equipment and space you need to do it.
The science of building muscle
A simple science underlines all the fundamentals behind building muscle. Muscle growth is dependent on the stress our muscles are put under. One of the best ways to put stress on our muscles is to apply load upon your body through lifting weights. Resistance training creates tension and this tension creates chemical changes within your muscles. This all means that when you lift weights, your muscle is breaking down, and when you rest and recover your muscle regrows bigger and stronger.
The benefits of building muscle
Men and women lift weights because building muscle mass is one of the best ways to get that killer body so many of us are looking for. But weight lifting is not just about building sculpted pecs and massive biceps that we can show off on our social media feeds. There's so many health benefits to lifting weights and developing muscle mass. We shred body fa. We speed up out metabolism. And we enhance heart health. There's also a harder-to-quantify mental health boost that comes when we achieve satisfaction with our body.
These days it's not just men who are looking to build muscle. Women love to lift too. The benefits for men and women are pretty much the same, but weight lifting can have an added bonus for women. As women age, they develop a higher tendency for osteoporosis, which is essentially the loss of bone mineral density. Weight lifting is really important for women because when we lift weights we bolster our bone mineral density. That's a nice bonus to developing body tone.
Build the muscle you want with FREE Personal Training
We guarantee you that the weight training you'll do at West Wood Club is radically different compared with every other fitness centres in Dublin. Our elite trainers will show you the right way to build muscle.
At the core of this is our 6 Day Personal Training programme that our members can avail of. All of our workouts are individualised depending on a person's exercise history, their injury and illness track record. At West Wood Club, you can avail of a comprehensive consultation to get a grasp of your own fitness capabilities and on the back of that, you'll receive a fitness plan from one of our trainers that gets you on the way to achieving your fitness goals.
Your gains will be squandered if you don't maintain your diet and remain sensitive to recovery time. Luckily our expert trainers can guide you along the way. If you're new to bodybuilding, our trainers will also explain the proper techniques for lifting weights and correct way to use all of our equipment.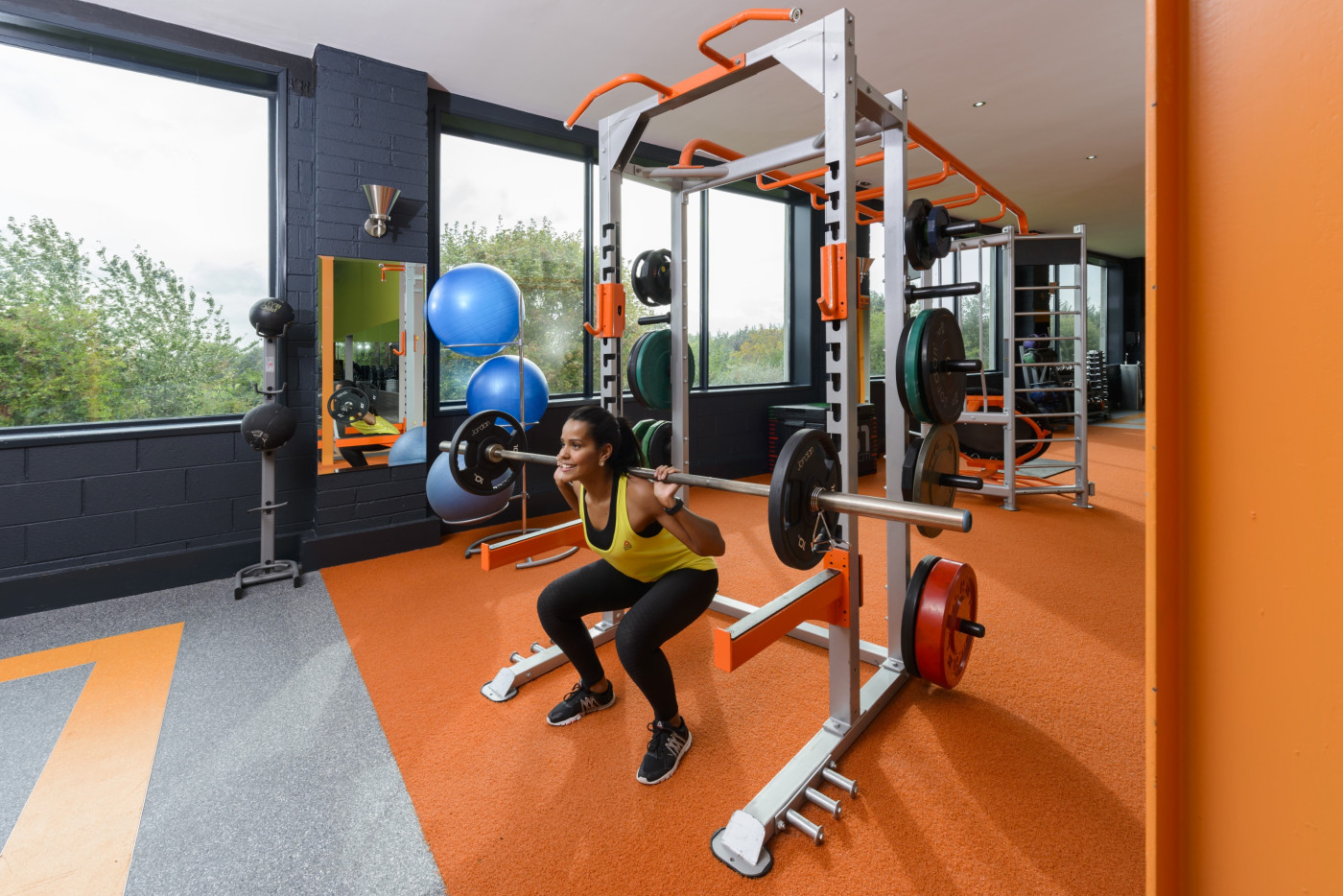 Building muscle at our Bodybuilding Zone
The biggest weight training gym in Dublin
At West Wood Club, we have so much equipment for you to use. We know how precious your time is and that's why we've designed our massive bodybuilding zones that include 32 tonne of bodybuilding weights, 30 tonne of muscle building machines, 128 workout benches, 70 olympic weight lifting bars, 24 power lifting platforms and 350 body-shaping machines. Mix that with our cardio machines and our suite of incredible fitness classes and functional training areas and you'll quickly that West Wood Club is the ideal place to pump iron.
If you want to build muscle, you'll want to be lifting weights a minimum of two times per week. If you're really serious about it, plan for three to five sessions a week which engage every major muscle group of the body with 6-12 different exercises per session, with 3-6 sets of 12 repetitions per session.
At West Wood Club, we know the science of building body mass. Avail of our four-day free trial and get lifting at West Wood Club today.