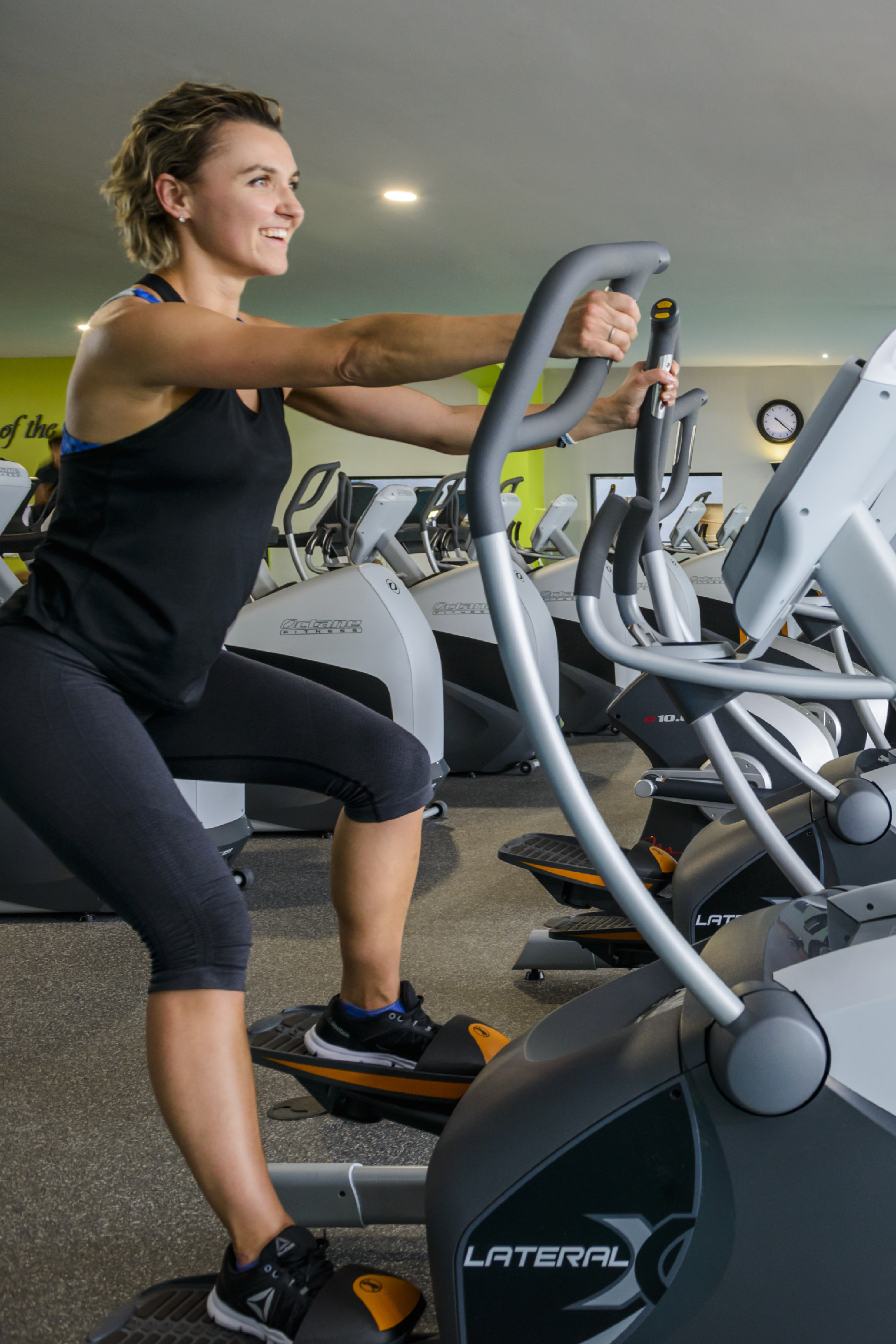 NEW Fitness Training Zones at all gyms
Every West Wood Club gym now has a dedicated Fitness Training Zone. 
We've packed each Fitness Training Zone with the fitness equipment you need to boost your cardiovascular fitness, stay healthy, and also get you that perfectly toned and slim body.
Our Fitness Training Zones also have gym equipment to tone different problem areas - hips, tummy, thighs - all while improving your overall fitness levels and health.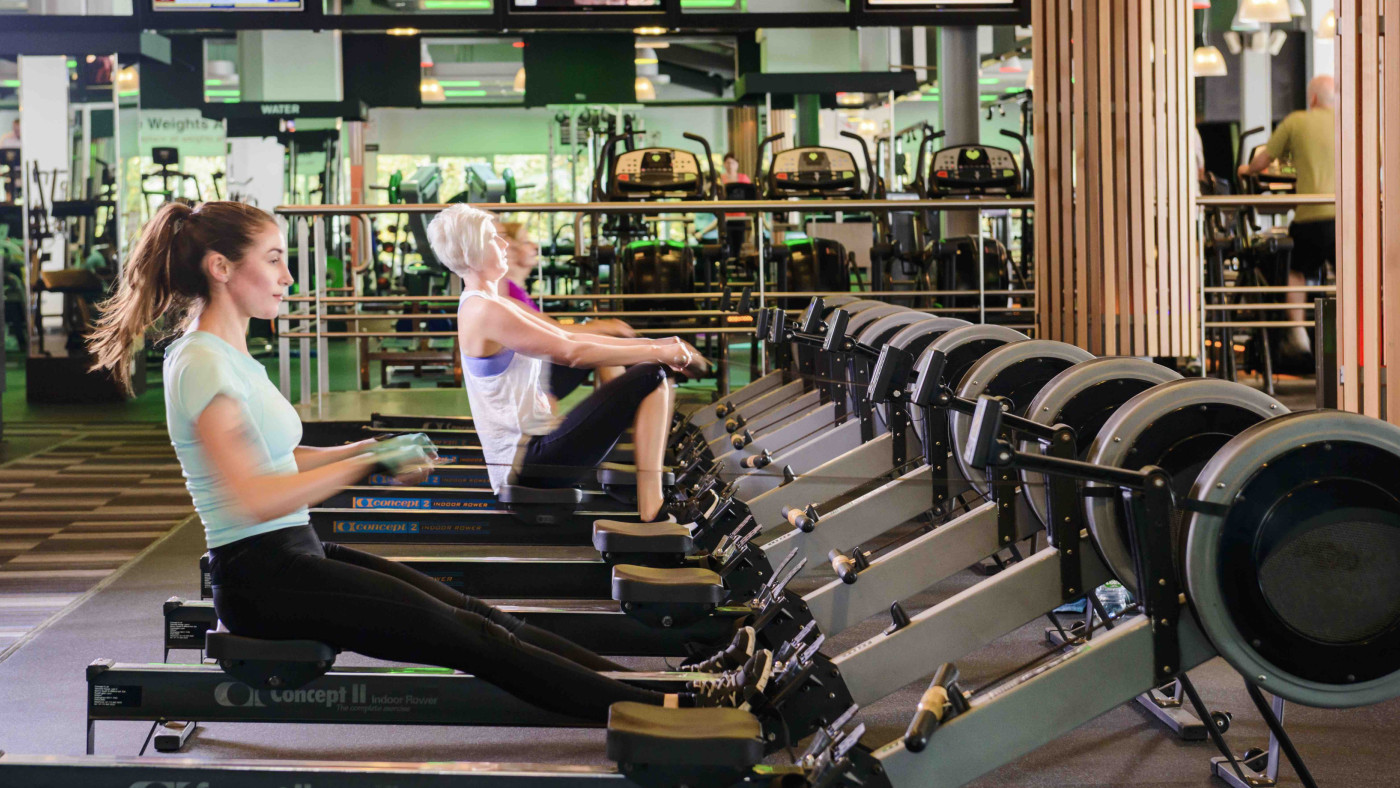 Working out at Clontarf Gym Dublin 3
Fitness plans for everyone, in our Fitness Training Zones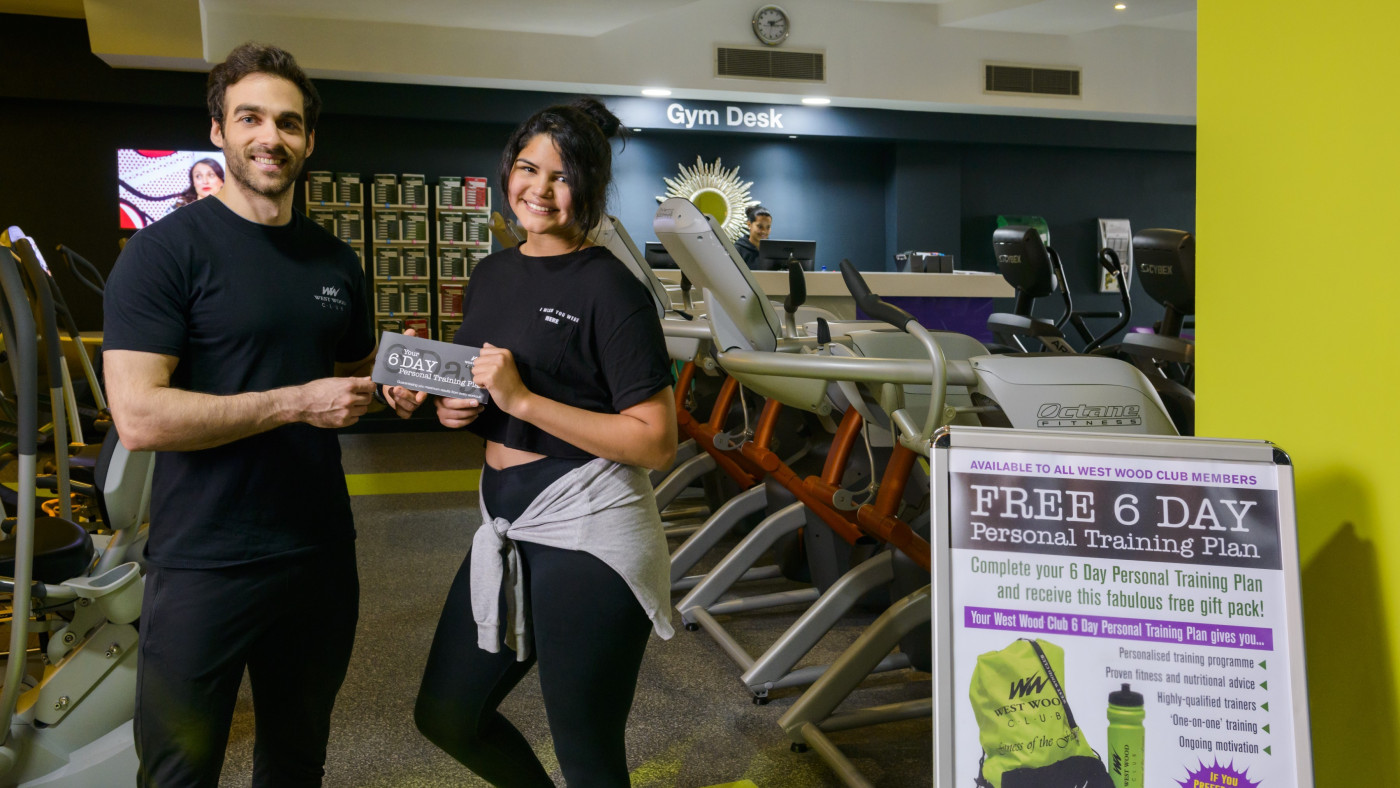 Our Fitness Training Zones allow you to choose from different fitness training plans.
And all fitness plans come with a FREE 6-Day Personal Training with one of our qualified personal trainers.
We've got you covered in our Fitness Training Zones for…
Cardio training: Increase your fitness and boost energy levels.

Weight Loss: Burn calories, lose fat and trim down.

Strength: Get fit while getting stronger.

Body Sculpting: Shape and tone problem areas.

Athletic Performance: Increase speed, power and explosiveness for your sport.

Endurance training: Increase muscular endurance
Get fit, improve your health, achieve your perfect body
Our Fitness Training Zones are HUGE - and packed with all the latest in cardio technology. You might ask yourself, what does it all do? What are the different machine options when it comes to cardio workouts? 
Here's a sample of what you can expect to find in our Fitness Training Zones. And also what each piece of equipment can do for you.
TREADMILLS at Fitness Training Zones
Treadmills by Freemotion: Our state-of-the-art treadmills can be used for all types of training, ranging from light walking to intense sprinting. A treadmill session can also burn up to 735 calories in an hour.

Incline Trainer by Freemotion:  The Incline Trainer allows you to run or walk at a 30% incline. By training on an incline you elevate your heart rate, this increase engages your muscles, helping you to burn even more calories and lose even more fat. Incline trainers put less stress on your joints, and are also a much earlier way to elevate your heart rate.
BIKES at Fitness Training Zones
Stationary Upright Bikes by Freemotion and Cybex: Stationary bikes mimic the motions associated with riding a normal bicycle. Cycling on a stationary bike is a great way to train your glutes, tone your thighs, and strengthen your leg muscles. All while placing no strain on your hips, knees, or ankles. 

Recumbent Bikes by Freemotion: Unlike the stationary bike, a recumbent bike looks quite different to a standard bicycle. The biggest difference is the seat. Unlike a traditional saddle, the seat allows you to sit in a leaned back position, with your legs outstretched in front of you in order to reach the pedals. Recumbent bikes offer even lower impact on your joints and help to improve your mobility, all the while training your lower body and getting you fit and healthy.

AssaultBike by Assault Fitness: The AssaultBike challenges even the toughest athletes by building up resistance as you move. Essentially, the harder you peddle, the higher the resistance becomes.

The Official le Tour de France bike by ProForm: The Tour de France bikes offer a unique experience as they simulate any cycling stage terrain. The bikes offer a fun way to change up your cardiovascular training, as you race through street views of previous Tour de France races via the mounted touchscreen console.
CROSS TRAINERS at Fitness Training Zones
Cross Trainers by True Fitness, Freemotion and Octane;  Cross Trainers create natural motion during cardio workouts - and offer other challenges such as intense time intervals, long endurance sessions, or lap-based training. 

Arc Trainers by Cybex: A motion cardiovascular training unit which simulates fast paced walking. Get the benefits of three machines in one, suiting everyone's individual fitness level. Set it to a lower incline and glide like a cross-country skier. The medium level adapts and becomes an elliptical, while the higher levels provide the benefits of a climber.

xRide by Octane: the xRide is a seated elliptical cross trainer, allowing you a full-body workout. The xRide offers all the benefits of a traditional cross trainer with the added comfort of a seat. 

Zero Runner by Octane: The Zero Runner enables the user to exercise safely, with minimal impact on their joints. You can walk, jog and run all impact free. When using the Zero Runner, your hip and knee joints move with your legs as you move, replicating a zero gravity experience. This allows you to bring your knees as high or as low as you like, tailoring your workout session specifically to your range of motion!

Lateral Trainers by Helix and Octane: Work your core, glutes, and tone your thighs with a lateral trainer. Lateral trainers allow you to move your body from side to side, working out even more muscles, helping you to burn more fat than a traditional elliptical. You'll experience a great cardiovascular workout while working on your core, helping you to achieve a slimmer, toned body!
ROWERS
Rowers by Concept2: Rowers are a great way to get a full body, low-impact workout, while simulating the motions associated with rowing. Rowing is an excellent way to target your midsection and burn calories while building and toning muscles. 

SKI MACHINES
SkiErg by Concept2: The SkiErg was originally designed with cross-country skiers in mind and functions as an upright rowing machine, while mimicking the motions associated with cross-country skiing. The SkiErg focuses on building upper body strength, working your core and improving overall cardiovascular health and is a perfect way to target your back, shoulders and arms. 

STEPPERS
StepMill by StairMaster: StepMills are staircase climbers, similar to an escalator. The steps move downwards as you walk on them. StepMills offer many ways to alternate your workout. You can walk up the climber in a forward, backward, or even sideways direction. The added benefit of a StepMill, as opposed to more traditional forms of cardio equipment, is that they offer a great cardio workout while also building muscle.

Steppers by Freemotion and Stairmaster: A stepper differs from a climber in that it only has two pedals, or platforms, as opposed to the staircase climber. As you step down on a pedal, you feel the motion kick-in of climbing a staircase. You can increase the resistance and speed to your desired levels. Steppers are mostly used for endurance cardio but also work towards building leg strength. 
Do you want to burn calories, tone your body, burn fat, improve your strength, or boost your mobility?  
If so, our dedicated FitnessTraining Zones have everything you need to succeed.