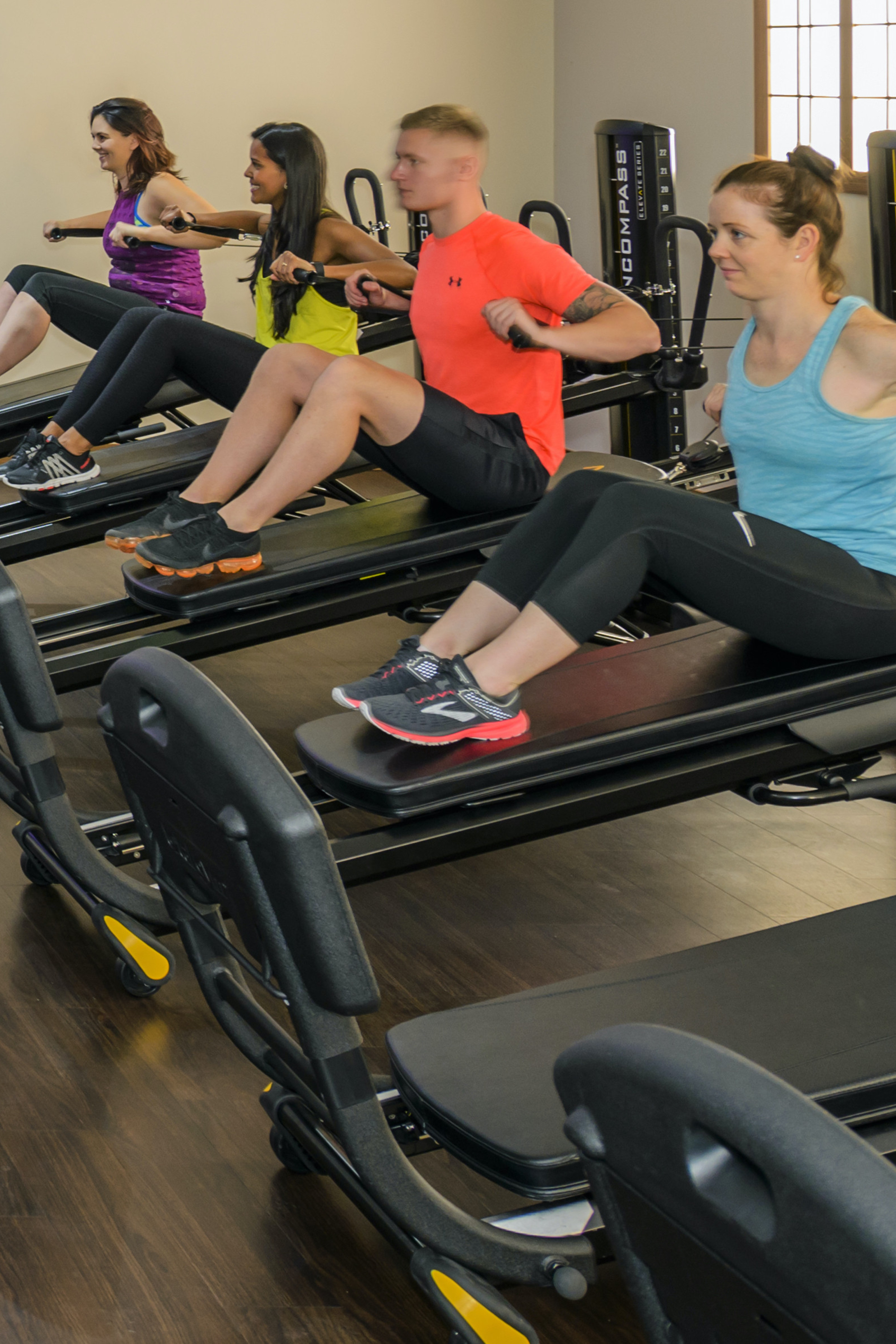 Your Pilates Studios in Dublin
Looking for a slimmer, stronger, more sculpted body? If so, you'll love our Gravity Pilates Studios.
Firstly, each of our Gravity Pilates Studios has the most advanced Pilates equipment available. Secondly, you can chose from several different types of Pilates classes. And thirdly, all classes are 100% FREE with membership.
What is Pilates?
In 1923, personal training coach Joseph Pilates brought 'Pilates' to America. Originally, Joseph Pilates used his system to help injured athletes and professional dancers get back in shape. Since then, Pilates has been adapted and perfected to suit people of all ages and fitness levels.
Pilates is a type of exercise that focuses on strengthening your body with an emphasis on core strength. This helps to improve your general fitness and overall well-being. In a Pilates class, you use your own body weight, or specialised pieces of equipment (reformer pilates) to tone and strengthen muscles. But most importantly, Pilates is less strenuous that many other exercise systems. But at the same time, Pilates delivers exceptional body-shaping results.
Training your 'core' for a flat toned waistline
Pilates is perfect for training your core muscles, and to make them work more efficiently. But what is your 'core'? Your muscles in your midsection; your abs, your lower back, and your waist. The technical name for your core muscles are your traverse adominis, erector spine, obliques, and your lower lats. But don't worry. It's fine to simply think of them as your tummy, lower back, and waistline. In fact, in the 1980's, training your core was called 'Ab Work' or 'training your abs'. Today we add your lower back and call it 'training your core'. But whatever your need, Pilates is one of the best workout systems for strengthening your core.
What are Gravity Pilates Studios?
Our Gravity Pilates Studios take Pilates to a whole new level. Why? Because our Gravity Pilates Studios combine three types of exercise.
Traditional pilates.

Functional strength training.

Suspension/gravity training.
This combination of three fitness systems provide the ultimate body-shaping workout. Quite simply, you get a unique, and highly effective full-body pilates workout. Muscles are toned. Your waist gets smaller. Your tummy is flatter. Hips and thighs are slimmer. Best of all, you see the results faster than ever before.
The Revolutionary Gravity Pilates Machine
Of course, the real secret to Gravity Pilates is the Gravity 'Body-Sculpting' machine.
Like Reformer Pilates, each Gravity Pilates machine has a moving platform. The fitness platform is lodged between a foot plate and a vertical tower. The vertical tower has specialised exercise pulleys and strength training bars attached. Use these to quickly tone, shape, and strengthen every muscle in your body.
However, unlike Pilates Reformer, your Gravity platform can be placed at different angles. This means you tone your muscles from every angle. All in all, you get a far more efficient workout experience in less time.
Gravity Pilates Studios for all ages and fitness levels
Gravity Pilates Machines can be used by anyone, whatever your level of fitness. Why? Because the machine can be easily adjusted to suit your strength and fitness levels.
Another reason Gravity Pilates is so safe is it uses your own body weight as resistance. Using your own body weight as resistance prevents the stress on your joints usually associated with lifting heavy weights.
The ultimate low-impact workout
Remember, Gravity Pilates is a 'low impact' workout. This is because you're exercising on a fluid glide board, and using a smooth pulley system. So there is very little jarring on your joints. Because this is such a low impact workout, Gravity Pilates dramatically reduces your risk of injury.
Benefits of the Gravity Pilates Studios
Tone flabby muscle.

Improve muscle definition.

Increase lean muscle mass.

Reduce body fat levels.

Speed up weight loss.

Improve circulation

Correct posture.

Develop lean slender muscle.

Build strength.

Tighten your tummy and waist.

Build a rock solid abs.

And reduce your waistline.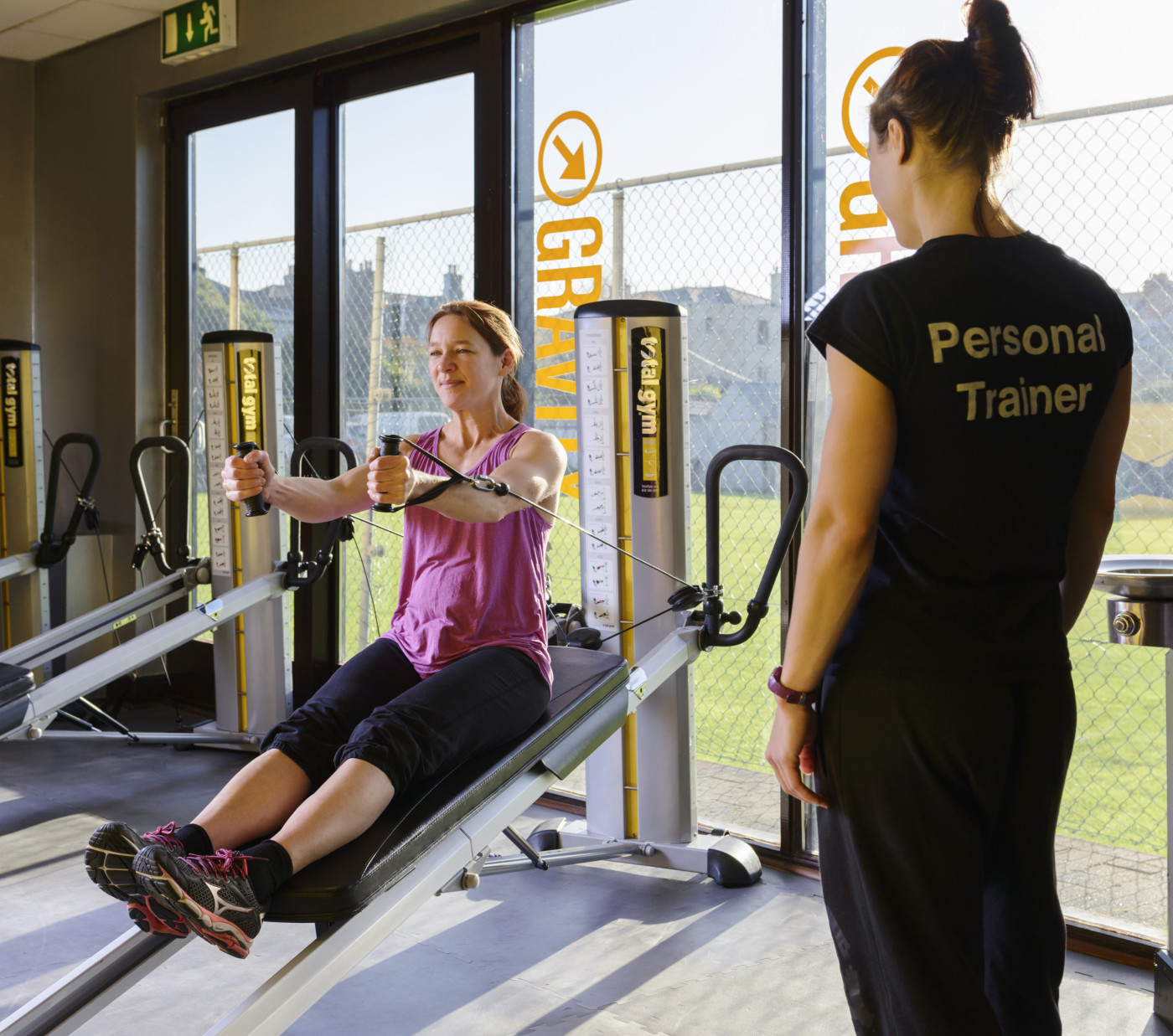 Gravity Pilates is not just a class. It's group personal training. Most importantly, you don't need any experience as your trainer goes through everything in detail. First, they teach you. Secondly, they encourage you. And finally, they motivate you. And best of all, you get it all for FREE with your membership.
Interested in trying our Gravity Pilates classes? Grab a FREE 4-Day Trial membership. But hurry 4-Day Trial offer ends soon.