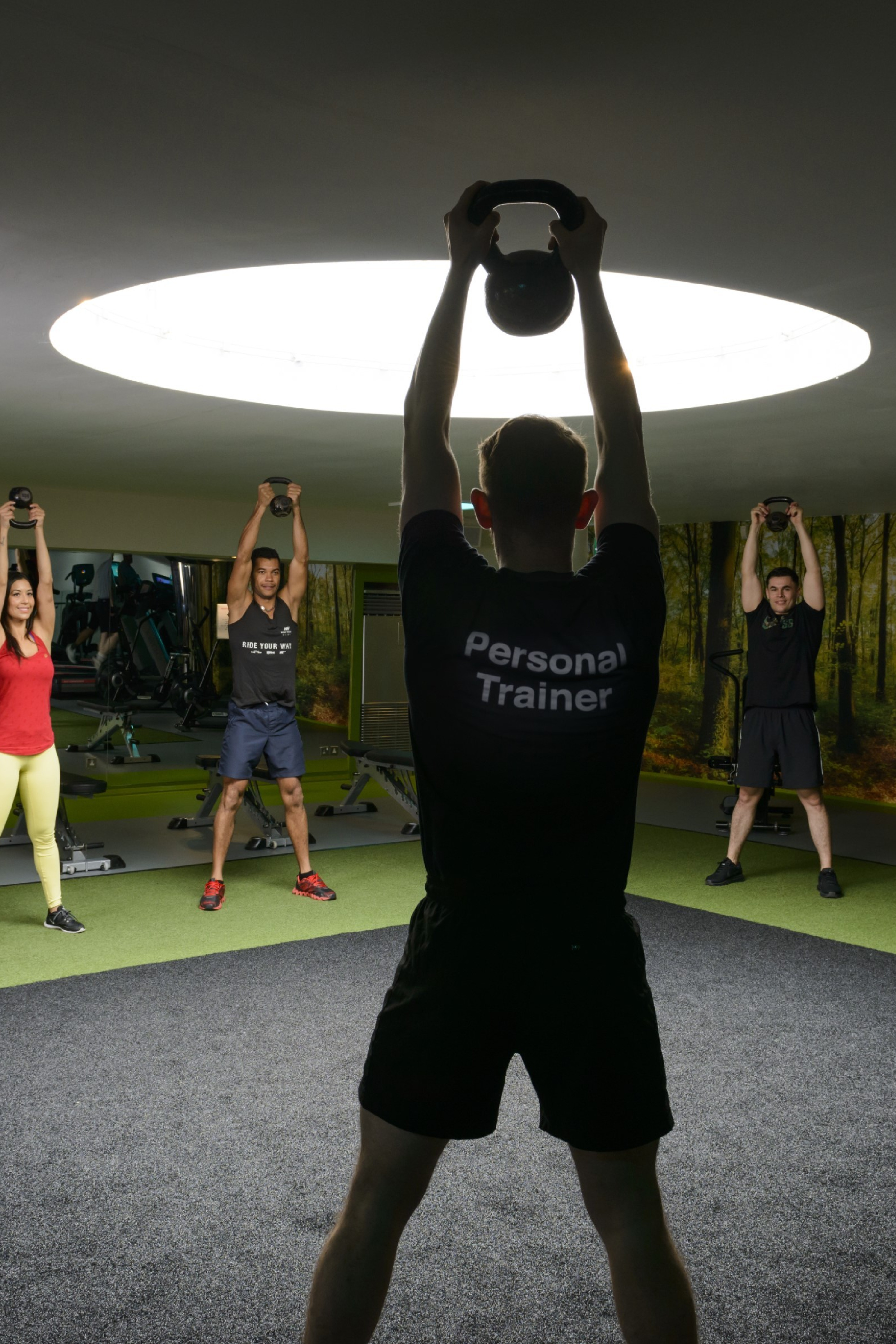 Get Toned and Strong with Kettlebell Classes
What are kettlebell classes?
You might have noticed people in the gym swinging a Kettlebell around and thought to yourself, what are they doing? And WHY are they doing it?
They are actually doing the latest in body-sculpting training, kettlebell training. Kettlebell training is a quick, effective full-body workout that gives you super-fast body-shaping results.
Kettlebells are a cast-iron weight, shaped like a ball with a handle on top for easy grip. They vary in weights so you can pick the kettlebell that's best for you.
Kettlebells classes involve a variety of exercises focused on lifting and swinging the kettlebells requiring you to concentrate on your posture and core, whilst working on your cardio and strength training. During kettlebell classes our instructors will be there to take you through step-by-step, with a detailed warm up, followed by the high intensity training and a cool down, helping you get the best results.
The Benefits
Kettlebells is a great all-rounder fitness class that will give you fast results. You'll get the benefits of cardiovascular and strength training allowing you to build strength and lose weight at the same time.
With kettlebell training you improve your coordination and stability, and also improve your posture. Kettlebell training can also help with back pain and can be used for injury rehabilitation.
The best part about kettlebells classes is they add a new element to your training plan. Our instructors will teach you how to use the Kettlebells correctly. And you can then transfer this in to your workouts both in and out of the class setting.
The Classes
Your kettlebell classes are quick and efficient. And if you're looking to just 'get it done,' this is the fitness class for you.
All of our West Wood Club's, except Dun Laoghaire, offer Kettlebells classes with classes ranging from 30-40 mins.
Don't worry if you're new to a class. The weights vary so you can pick what's best for you and our instructors will guide you through step-by-step.
There is no need to book in for a class. Just turn up and get involved!
Check out our timetables for days and times.
What you need for Kettlebell classes?
We provide the Kettlebells for you. So just come along, pick your weights and get it done. Wear comfortable clothing that you can easily move in, but don't forget it's going to get HOT. So grab a bottle of water and a towel to dry your hands so you can keep a sturdy grip!
How much does it cost to do kettlebell classes?
FREE! That's right. Your classes are free with your membership! You have no extra cost whatsoever!
Check our class times.