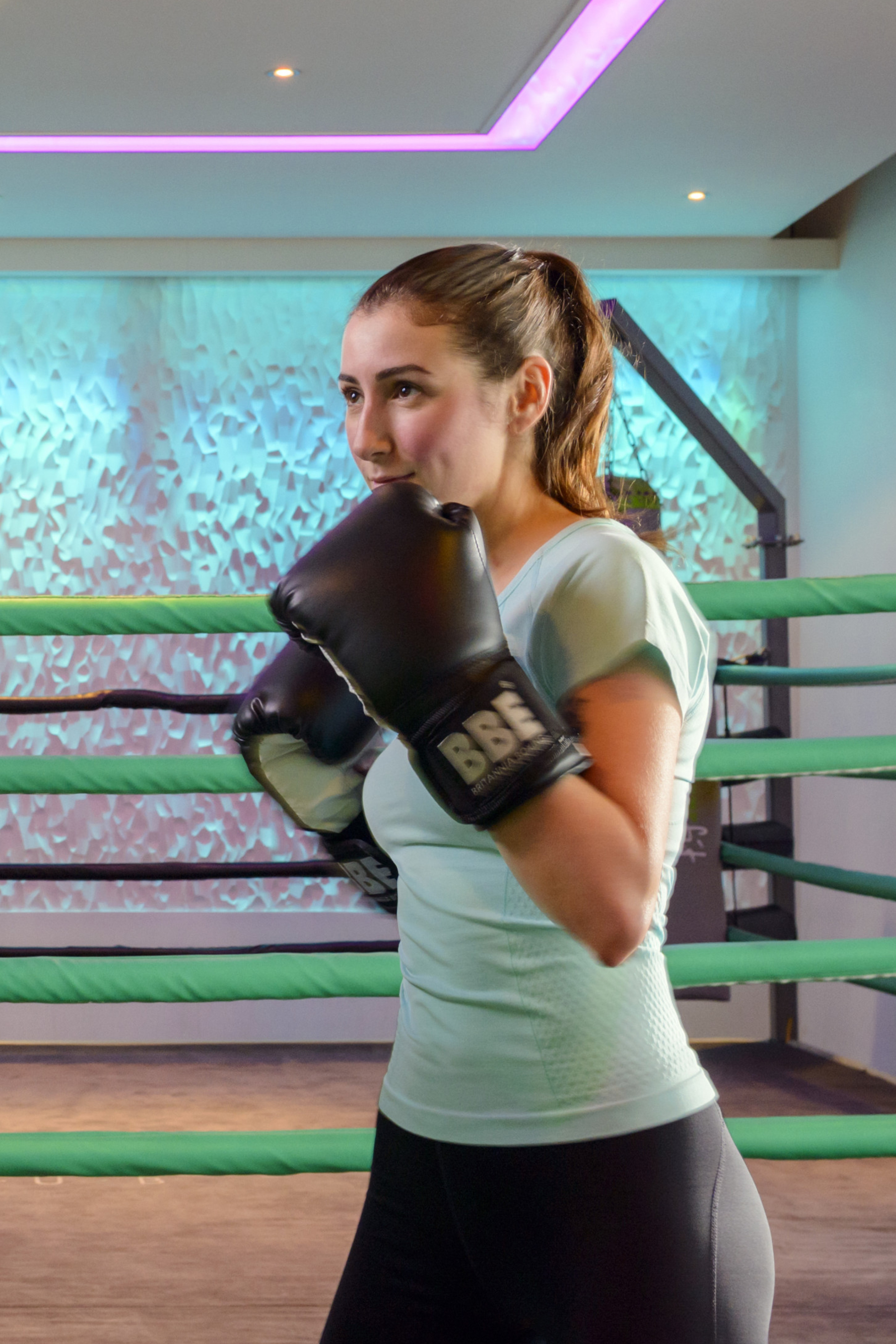 Discover Boxfit - the ultimate fitness experince
At West Wood Club we offer a world class boxing experience.
Our custom built Boxing zones allow us to provide not only an exceptional space for individual workouts, but a fun alternative option for personal training sessions, as well as space for our famous BoxFit classes.
Enjoy free BoxFit classes
BoxFit is a fun and engaging way to train your whole body. BoxFit isn't just for boxers or people looking to get involved with boxing, it offers an exciting and challenging way to mix up your regular workout routine! 
Our dedicated BoxFit trainers guide you through fun and challenging classes, showing you how best to jab, cross and hook your way to a new fitter, slimmer and stronger body! And all while improving your cardio and core strength.
West Wood Club offers customised boxing rings in our Clontarf and Leopardstown clubs.
Our BoxFit studios offer the full boxing experience, which is difficult to encounter outside of dedicated Boxing Gyms. In fact, West Wood Club was the first fitness centre in Ireland to feature stand-alone boxing studios. 
So why should you try our BoxFit classes? Even if you have never boxed before, BoxFit is an exciting and engaging way to mix up your regular workout routine. BoxFit is a group class making it a fun and social way to get your workout in, designed to suit boxers of all skill levels, everyone is welcome!
Dedicated BoxFit Studios
Here at West Wood Club we have dedicated zones within our gyms for boxing. Our professional boxing bags can be used for solo combat training as well as during our BoxFit classes. We have dozens of professional punching bags, as well as full sized (6.10m2) boxing rings in both our Clontarf and Leopardstown clubs.
Each BoxFit zone is decked out with all the equipment you need to become the next Muhammad Ali. We have a variety of professional punching bags, speedballs,
gloves, jump ropes, and a large selection of kettlebells. Our professional grade interval timers are used during circuit training and to help you to keep track of interval speeds.
Packed with boxing equipment
Here at West Wood Club, we have a large variety of boxing bags from brands such as Hatton Boxing, Jordan Fitness and Wavemaster. All of our equipment is of the very best quality and is used by professional boxers across the globe, ensuring you get the best possible outcome from your session.
In our BoxFit Gyms you can expect to find;
A 6.10m2 Boxing Ring at both our Clontarf and Leopardstown clubs.

Angled Bags

Short hanging bags.

Long hanging bags.

Free standing bags.

Uppercut bags.

Speedballs.

Wall mounted boxing bags.

Boxing gloves and pads for combat classes like BoxFit.

Pull up bars.

Ab crunch machines.

TRX suspension trainers.
We have dedicated, fully equipped, BoxFit gyms at West Wood Clubs Clontarf and Leopardstown. And remember BoxFit classes are FREE to all members