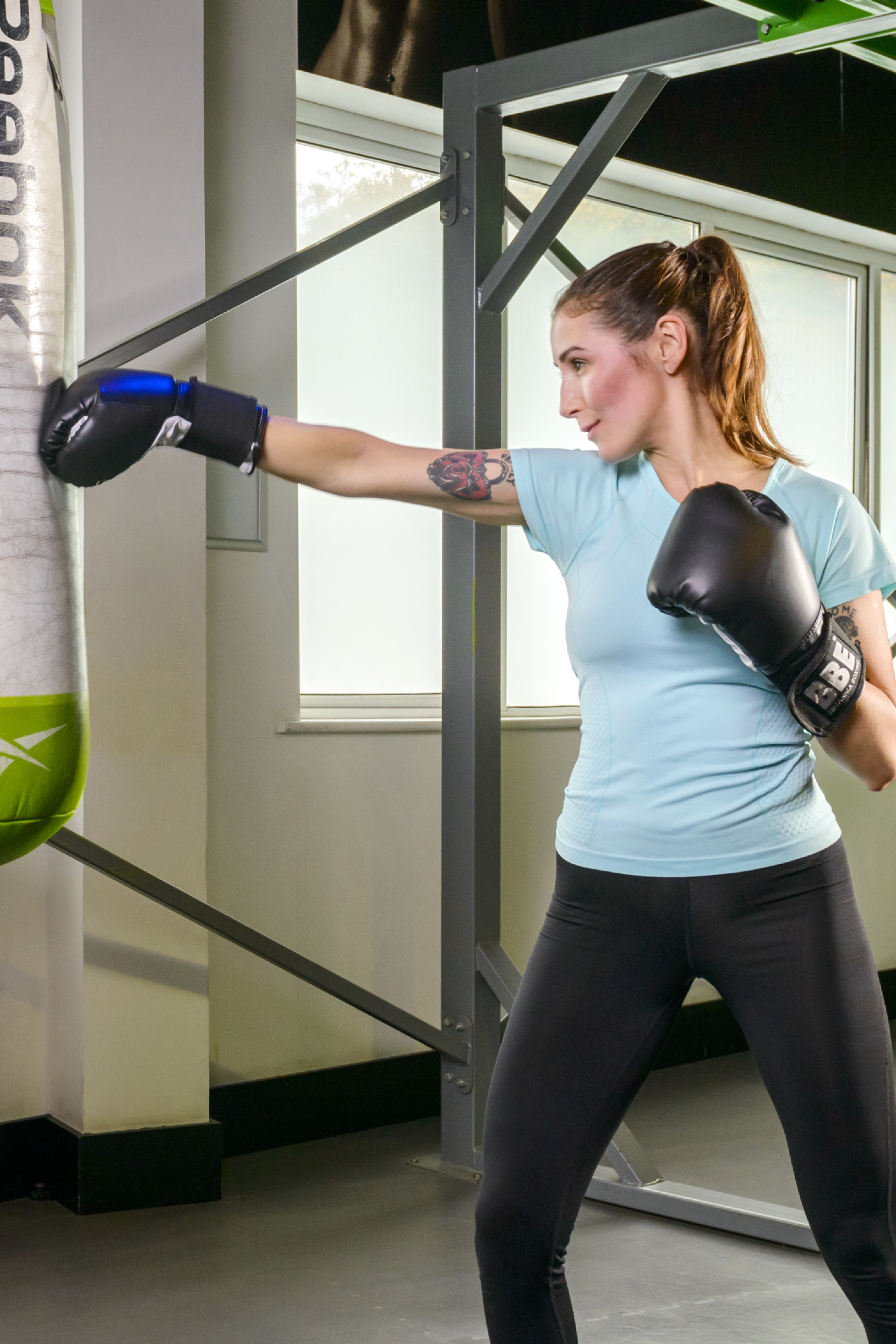 BoxFit Studios Dublin
BoxFit Studios? What are they? Are they like a normal boxing gym?
Think of the classic boxing physique. Boxers are lean and mean, with ripped biceps and sculpted abs. But it's not for show. Going 15 rounds in the squared circle requires incredible stamina and explosive strength. Boxers train in dedicated boxing gyms so that their bodies can endure punishment and unleash fury. You can have that kind of body, too, but it's going to take a lot of sweat to get there! West Wood Club's BoxFit studios are the best places around to pursue boxing fitness.
First BoxFit studios in Ireland
At West Wood Club, you can literally step into the ring as we have customised boxing rings in our Clontarf Fitness Club and Leopardstown Fitness Club. West Wood Club was the first fitness centre in Ireland to feature stand-alone boxing studios. The first of these areas opened in our Clontarf gym in 2012.
All clubs have dedicated BoxFit studios that are kitted out with all of the essential boxing equipment you'll need to train including heavy duty boxing bags, gloves and Focus mitts, plus skipping ropes.
Ultimate Strength and Conditioning Studio
BoxFit is all about building cardio and core strength. You have to engage your core to throw punches in order to punch with control. Boxercise classes involve developing core coordination in order to build core strength.
BoxFit is a really accessible way to train. It's amazingly low impact and puts little pressure on the knees and ankles. People of all ages love BoxFit training and we welcome anyone to come in, put on a pair of gloves and have a go. Best of all, it's the kind of class that can be tailored to anyone. The intensity levels can be changed depending on the instructors and the people in the class.
In case you were worried, there's never any person-on-person contact in a BoxFit class. It's very safe.
Lose weight. Get fit. Have fun.
These classes are not just for boxers or professional MMA fighters; they're engaging with any level of fitness. A typical BoxFit class generally goes for about 40 minutes. The classes begin with a warm up that includes shadow boxing, which will give the participants a feel for the technique that will be used. The main body of the class is drills on the pads, punching bags and cardio work. Most classes will end with 10 minutes of core work at the end and a cool down.
BoxFit is a brilliant way to lose weight. We recommend a minimum of 2 BoxFit classes per week. When you do the class regularly, you'll find that your muscle memory begins to kick in and you develop a natural boxing technique. And of course, you'll notice see results on your lean, toned body.
Qualified BoxFit trainers
The BoxFIt experience is just not limited to the regular classes we offer at West Wood Club. Our personal trainers are very interested in the principles behind BoxFit and regularly take personal training clients through BoxFit training. BoxFit training is used at the end of sessions, for finishers and HITT training. It uses the whole body – strength, cardio and core – in one workout.
At West Wood Club, we have specialist BoxFit trainers at each club. If you want to make boxing central to your fitness journey, you need to join West Wood Club today.
Train like a boxer. Feel like a boxer.
Our BoxFit Studios are purpose built 'themed' boxing training studios. What's more, each BoxFit studio is a full boxing gym 'packed' with the latest boxing equipment. Including..
Professional punch bags

Speed balls

Full size boxing ring

Skipping ropes

Kettle bells
Develop a 'boxers body' at our BoxFit™ Studios
A strong, toned, powerful body are all the hallmarks of a boxer in great shape. And right now, you can fight flab and build a boxers body at our exclusive BoxFit Studios.
Think about it, when you train like a boxer in a dedicated boxing gym you burn tonnes of calories, lose pounds of fat, and develop lean toned muscles. Plus, you also get super fit. And if you've never trained like a boxer? No worries. Our trainer will design a customised programme just for you to suit your current fitness level.
The results you can get in our BoxFit™ Studios
Rock hard six-pack abs

Narrow toned waistline

Firm hips and thighs.

Strong slim body

Muscular shoulders and arms

Speed and power

And a fit body
BoxFit™ Classes
The most popular component of our BoxFit studios is our BoxFit group-training classes. Jab, Cross and Hook your way to a slimmer, fitter, stronger and healthier body with this boxing-inspired fitness and bod-shaping class. Classes are led by our trained boxing coaches in our purpose built BoxFit training studios.
BOXFIT classes are ideal for anybody who has never boxed, but who want a boxers' body.
West Wood Club was the first and only fitness club in Ireland to introduce BoxFit studios to Ireland. Today we have BoxFit studios at Clontarf Road and Leopardstown in Dublin 18.