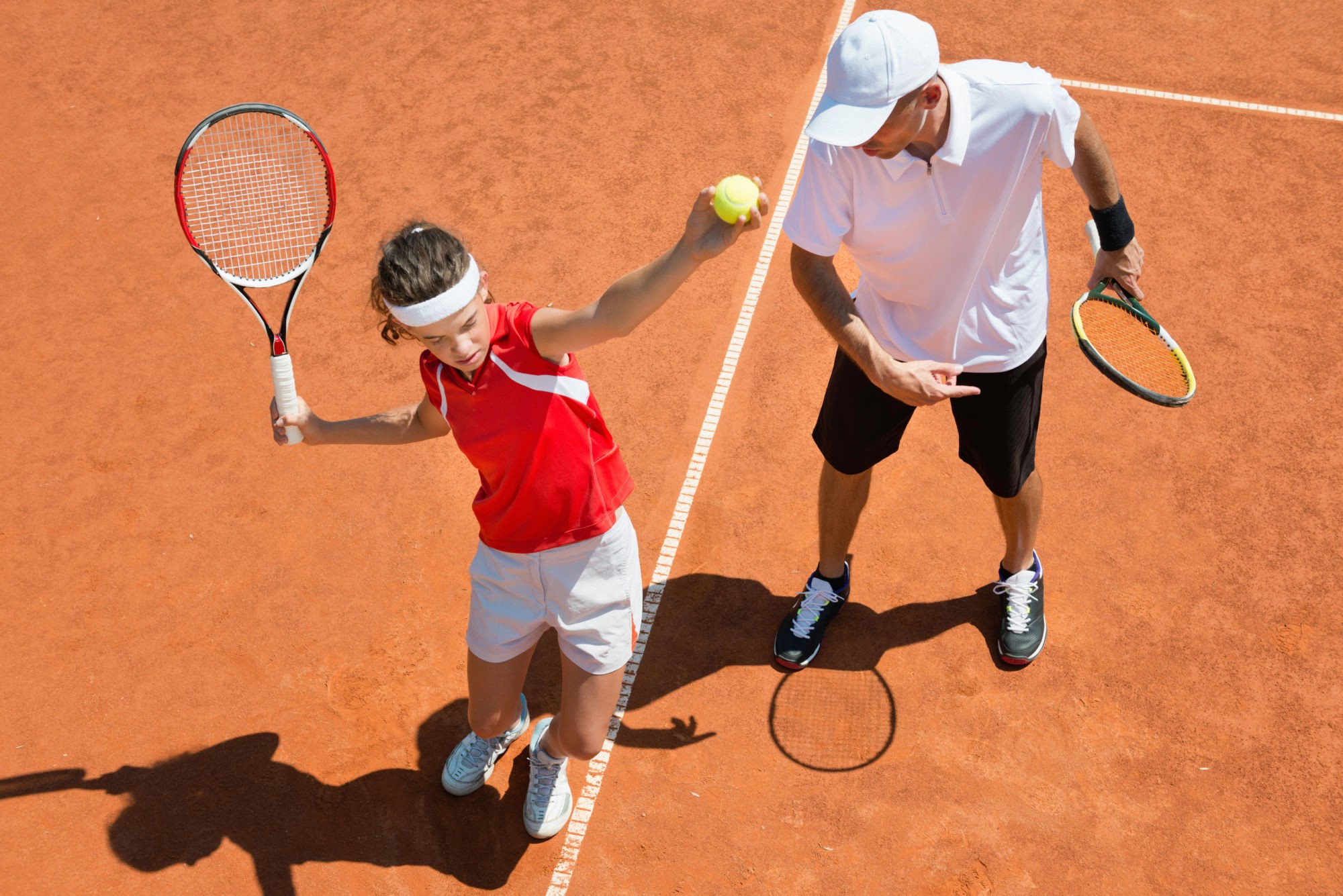 Tennis Coaching in Dublin
Looking for private or group tennis lessons in Dublin or Wicklow? West Wood Club at Leopardstown, Clontarf, and Westmanstown offer professional tennis lessons and coaching for children and adults. With exclusive discounts for West Wood Club members.
Tennis Lessons for children from 3 years old
Our exclusive 'junior' tennis programme encourages young players of all ages to reach their full potential. We provide toddlers, kids, teenagers, and students with regular tennis clinics and coaching events.
Junior members and non members learn the fundamentals of tennis before progressing onto our 'futures' programme and eventually our Elite Tennis Squads. We focus on quality coaching in small groups. And with the best court surfaces in the country, all children of all levels are catered for.
Tennis Lessons for Kids of all Ages
Red Rockets Tennis Lessons (3 to 5 years)
Get introduced to tennis in a fun, and safe environment. The focus is on enjoyment, imagination and developing the flexibility and coordination skills required for racquet sports. Parents are strongly encouraged to join in and participate with their little ones!
Orange Stars Tennis Lessons (6 to 8 years)
Learn the basics of each stroke in small group coaching sessions. The focus is on technique through a wide range of fun inspired games and drills.
Green Aces Tennis Lessons (9 to 12 years)
Further develop the technical aspect of your game and gain an understanding of the match play and how to develop points
Club Aces Tennis Lessons (12 to 16 years)
For the junior player who is getting serious about their tennis our Futures Squad introduces them to our squads for the first time. With a focus on technique and skill development in real match situations this squad puts the player through their paces!
Elite Squads Tennis Lessons
An invitation only squad this group of elite junior players are at the top of their game and compete at regional, national and international level. With our highly qualified coaches designing a programme around the needs and goals of the group it's no wonder that this is one of the most sought after tennis squads in the country.
Private Tennis Lessons
Want to take your game to the next level? Check out our private 'one-to-one' tennis lessons. Our qualified professional tennis coaches will help you develop your game to get you ahead of your competition!
Tennis Lessons for adults
Adult Tennis Coaching is available for complete beginners right up to the advanced league players. You can choose for adult group lessons or private '1-to-1′ coaching sessions.
For the beginner to advanced player our adult lessons cover all aspects of the game and help to develop your skills. Whether your goal is to simply hold a rally with your children or you want to play competitive league, our professional coaches will get you there.
Contact your local club for more information…