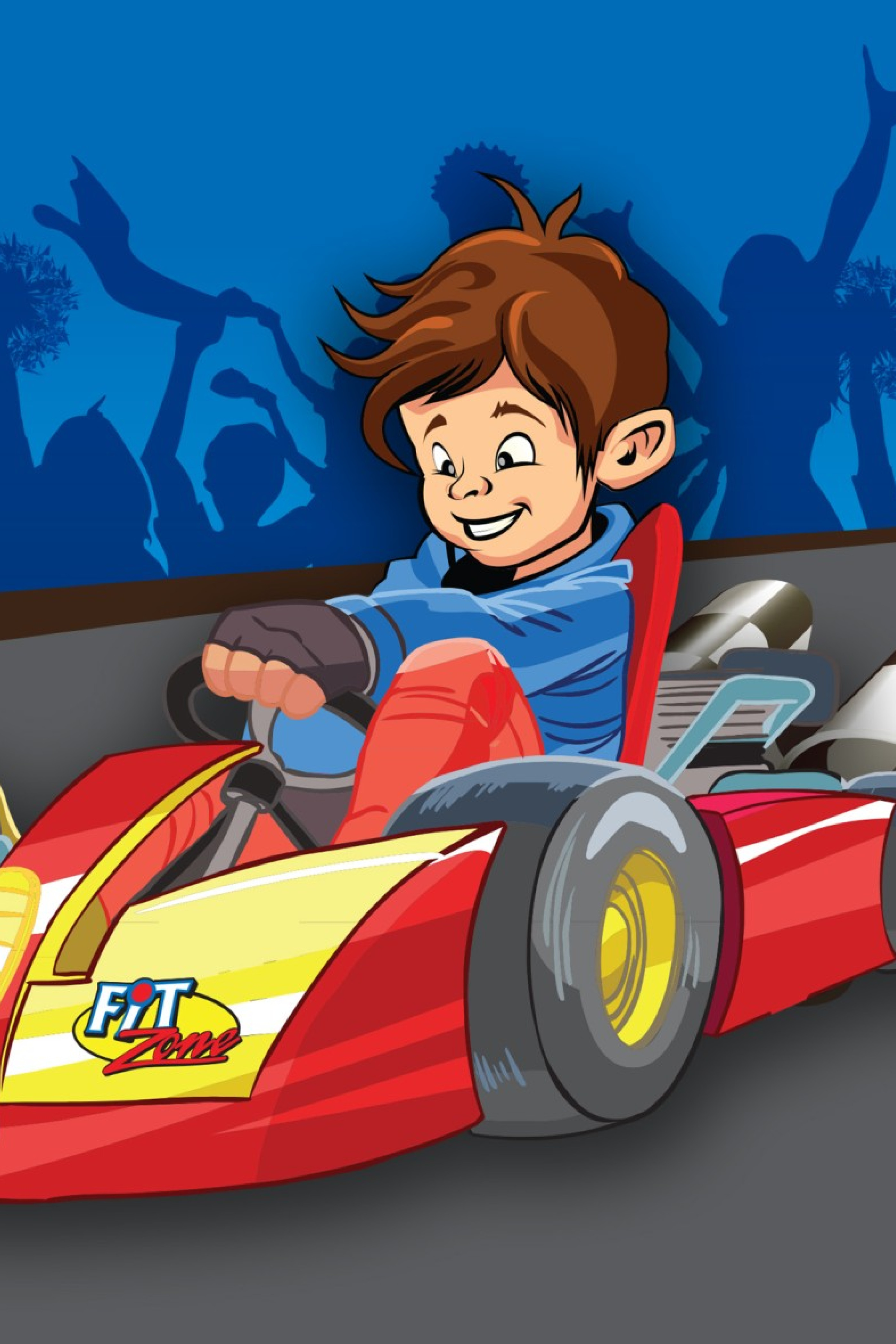 Introducing Formula Fitzone for Kids
Get ready for speed, thrills, excitement and FUN. Get ready for Go Karts for kids.
Formula FitZone is the amazing new Go Kart for kids driving experience for 4 to 8 year olds.
Start your engines. Strap yourself in tight. Wait for the grand marshal to wave the flag. Put your foot to the floor. And get ready to whiz around the speedway racing track in your electric car, jeep, quad or mini.
Use your driving skills to overtake and wave goodbye to the drivers in the Go Karts you leave behind. Slow down around the bends. Press your foot on the accelerator and chase other Go Karts through tunnels and under bridges. And be the first to dart across the finish line.
And then get ready to do it all over again.
This is Go Karts for Kids.
Parents can join in the fun by riding on the back of their kid's Go Kart. And enjoy the excitement as their little ones whizz around our custom built Go Kart racing track.
Check out Formula FitZone at West Wood Club, Leopardstown today.
Formula FitZone is perfect for birthday parties. And for the boys and girls who want something thrilling and exciting for their special day.
Go Karts are also available for bookings.
Best suited for ages 4 to 8 years.
Contact FitZone on 01-2191827 or email [email protected].