Covid 19 – Stage Three – Group Fitness Update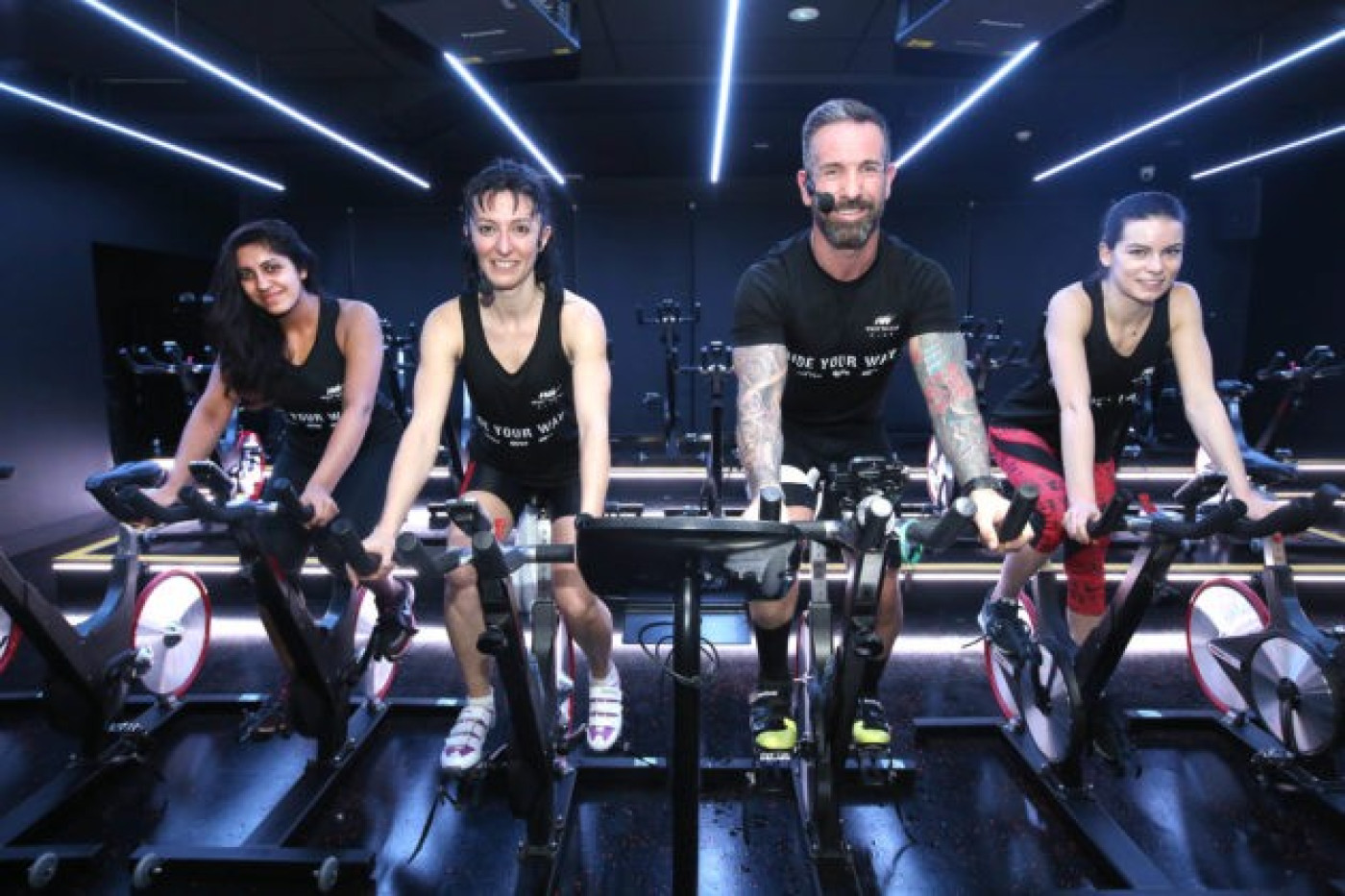 Saifa Kajani, Instructors Raluca Pantiru, Eric Boles and Ciara Palmer during the Lee Mills Trip Spin class. PIcture: Finbarr O'Rourke
Thank you for your support
As we approach two and a half months after re-opening we'd just like to say a big THANK YOU to all members who are back using the club.
And and a big welcome to new members who have recently joined us.
We know it hasn't been easy. We know it's a very different club to the club you knew previously. But we are genuinely grateful to you all for adapting to the new measures in place in the club.
All other facilities open as normal
Unfortunately, following today's government announcement moving Dublin into Stage 3 of the "Living With Covid" plan we have been left with no option but to cancel all of our group fitness classes from midnight tonight. All other facilities will continue as normal.
To fill the class void, our gym team would be delighted to offer you a personalised gym training program. Our programmes can be tailored to incorporate your favourite exercises from your much loved Les Mills classes, simply contact our reception team for more information.
We will examine all options to try and get classes back as soon as possible.
West Wood Club would like to thank you for your continued support particularly over the last few months.
We will keep you updated as we go along, in the meantime, keep healthy and keep safe.
Thank you…from all your trainers, staff and management.