New Les Mills Classes
The new releases are here!
New moves, new music, new workouts. We are launching 9 brand new Les Mills classes from the 20th of June across all 6 West Wood Clubs.
Get ready for a full week of fun and energetic workouts.
We are dropping new releases of BODYPUMP, BODYBALANCE, THE TRIP, SPRINT, BODYCOMBAT, RPM, SH'BAM, BODYATTACK, and LES MILLS CORE.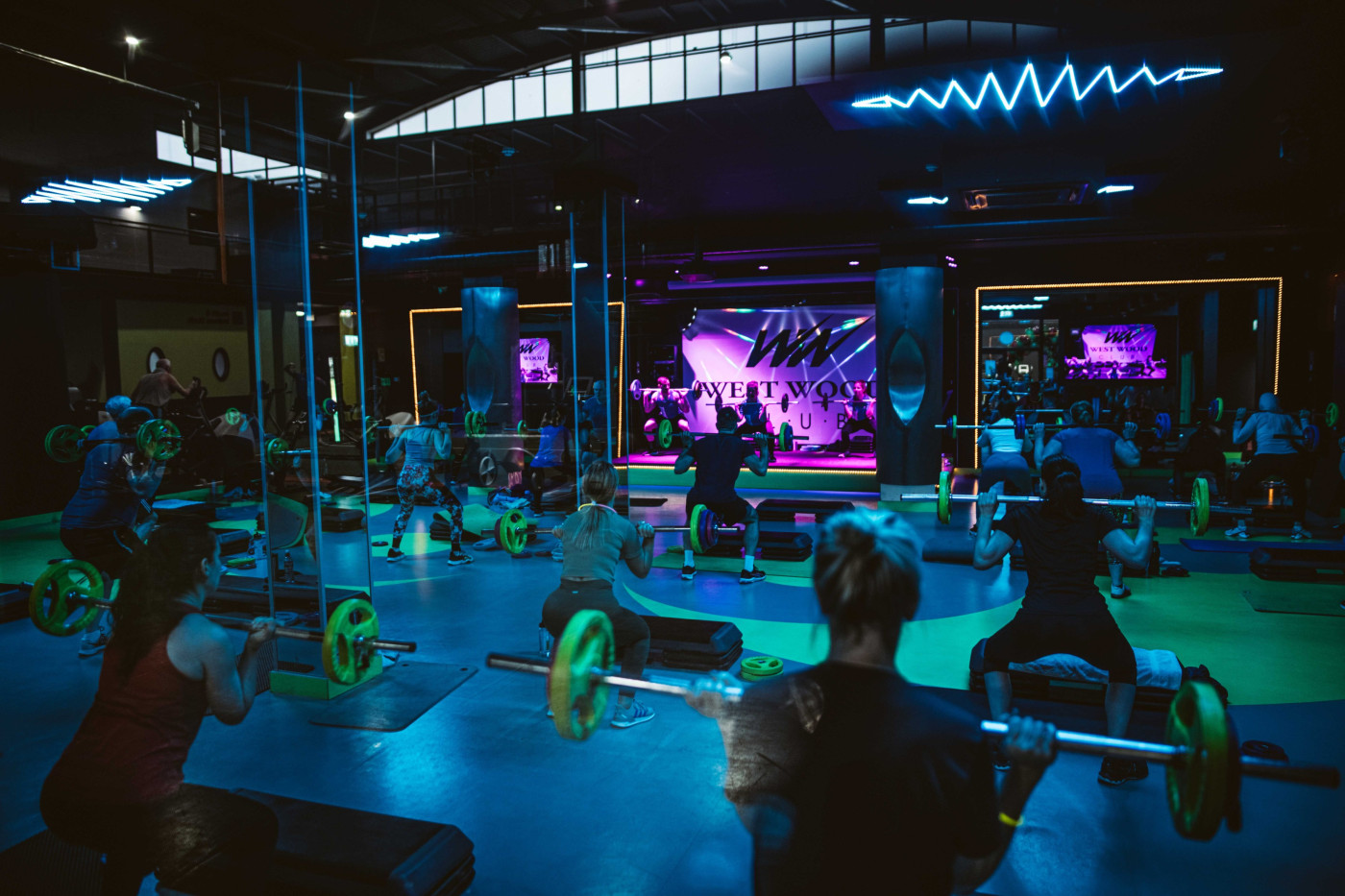 If you have never taken part in our quarterly launches and you just don't know what to expect, here are a few reasons why you should get excited and save the date for our new Les Mills classes release…
NEW MOVES
It's time to shake your body and learn a completely new choreography that will get you sweating and burning calories while having plenty of fun with our elite instructors. One Les Mills class can get you burning between 400 to 600 calories and leaving the room feeling good.
NEW MUSIC
LES MILLS classes are all about pairing your movements with the music. All you gotta do is let the music speak to you and focus on connecting your body to your mind, allowing yourself to have a great time.
FREE-JUDGEMENT ZONE
New releases are new for everyone so don't worry if it's your first time ever trying a LesMills class. We will all learn the new moves and have a good time together.
MAKE NEW FRIENDS
We all need that one friend to help us to make the right choices. At our clubs, we have a big community built around our fitness classes. Members who are regulars at our classes end up building solid friendships and motivating each other to keep active and strong. That alone is a great reason to show up and create new connections.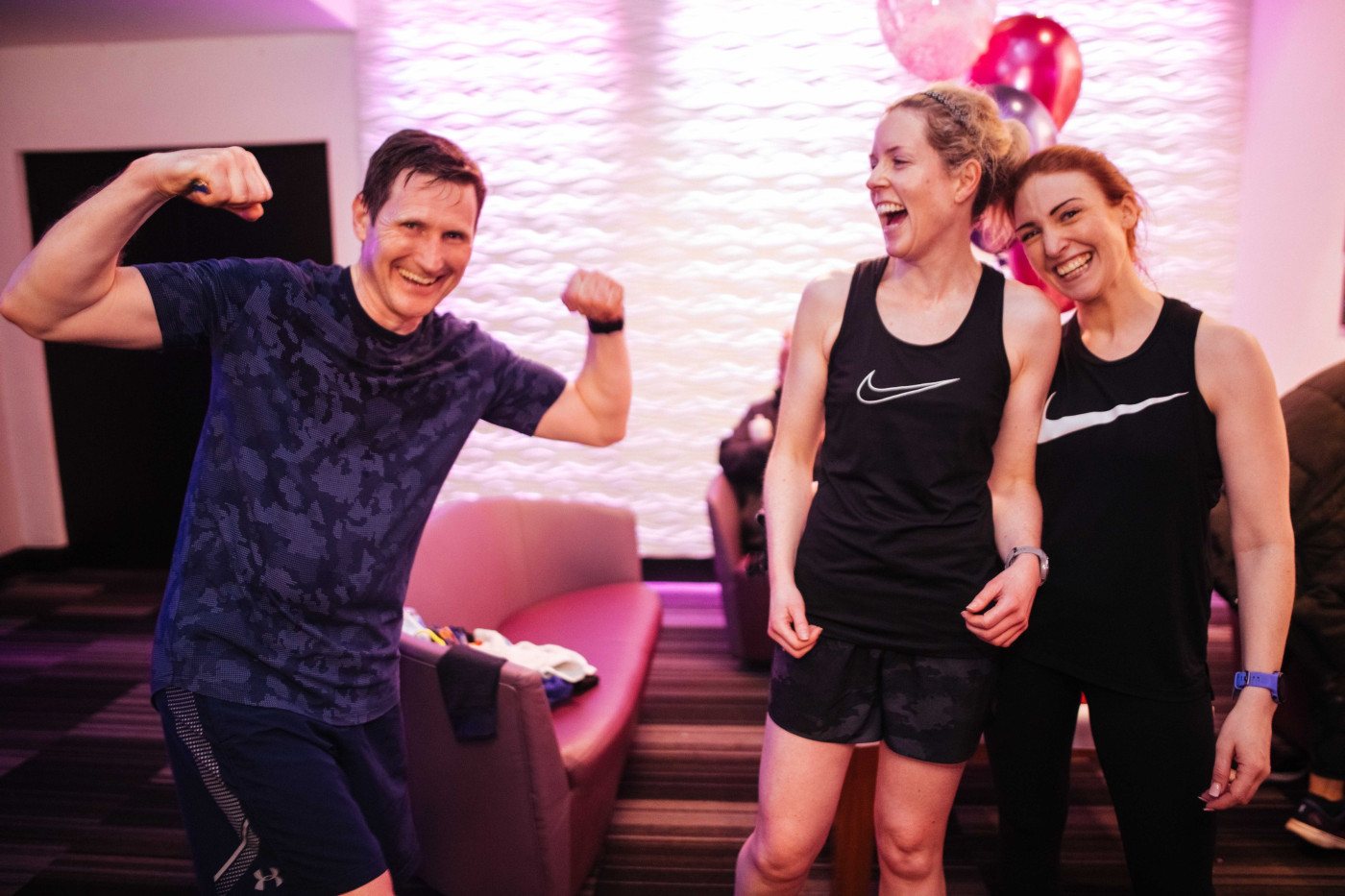 NEW CHALLENGES
Our Group Fitness Instructors put a lot of work into learning the new releases to provide our members with a fun, exciting and incredibly energetic workout experience. All of that to help you build the shape of your dreams. Either if you are a regular or a newbie to our group fitness classes, our star instructors will welcome you to the new releases and make sure you have fun with these incredible workouts.
Launch week is the perfect opportunity for you to try a new group fitness class. You can take advantage of the party mood around our clubs and take up a new challenge to keep you going.
Here is the full schedule for our new Les Mills classes releases for each West Wood Club
CLONTARF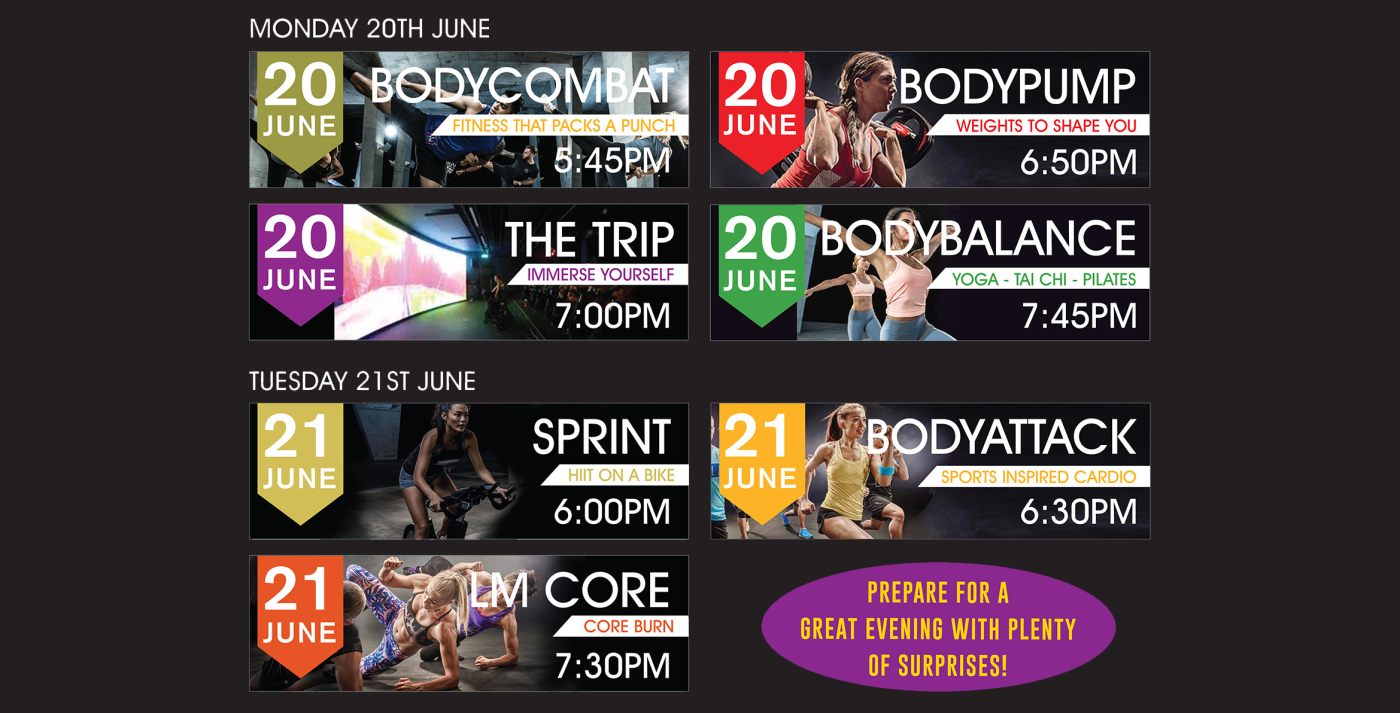 SANDYMOUNT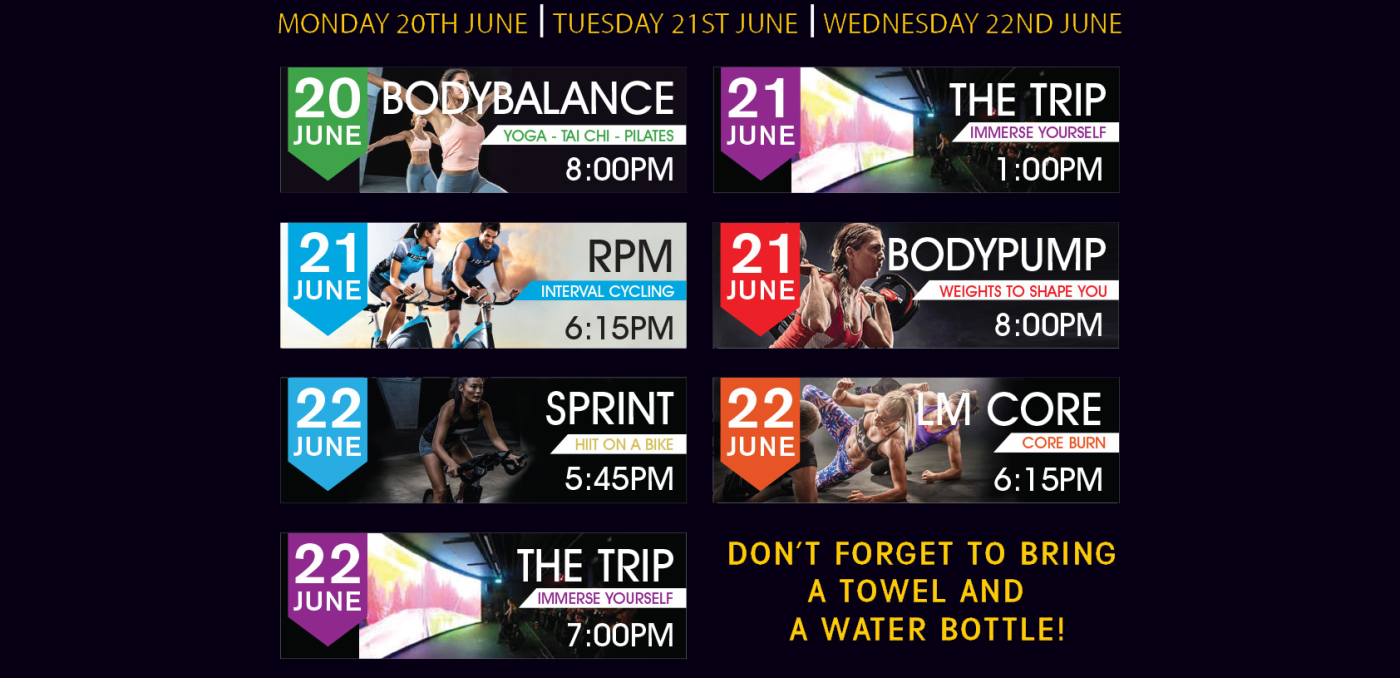 DUN LAOGHAIRE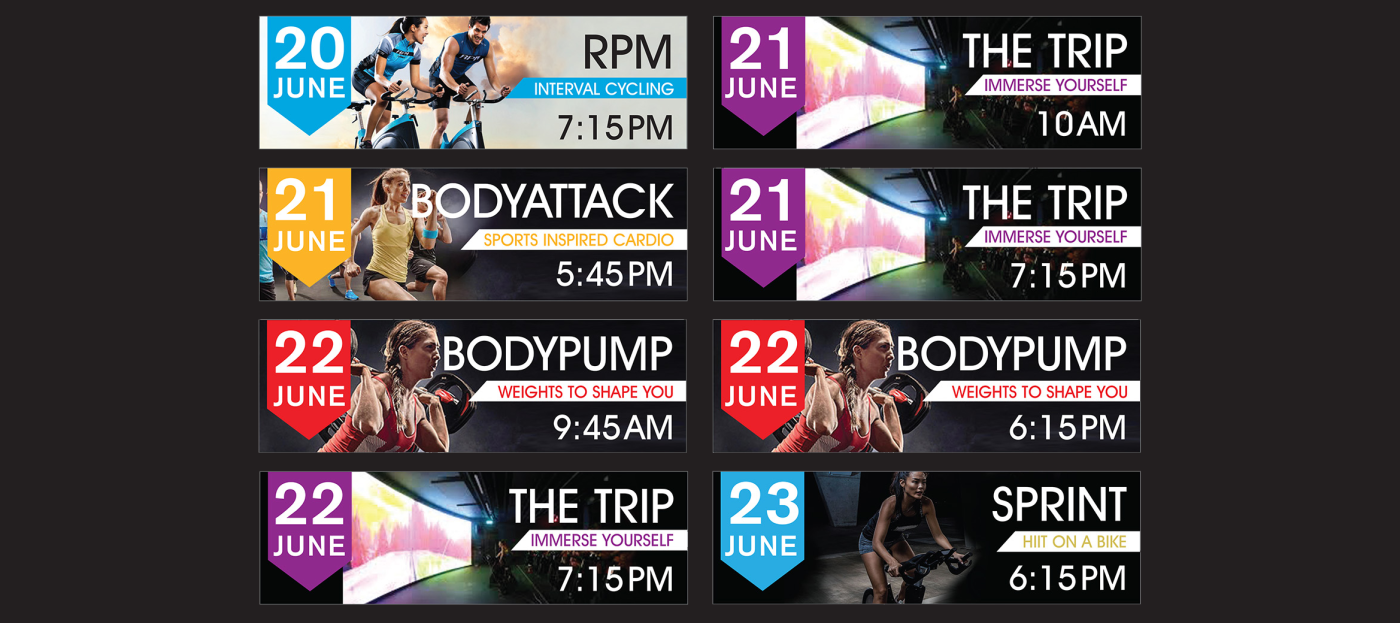 ASTON QUAY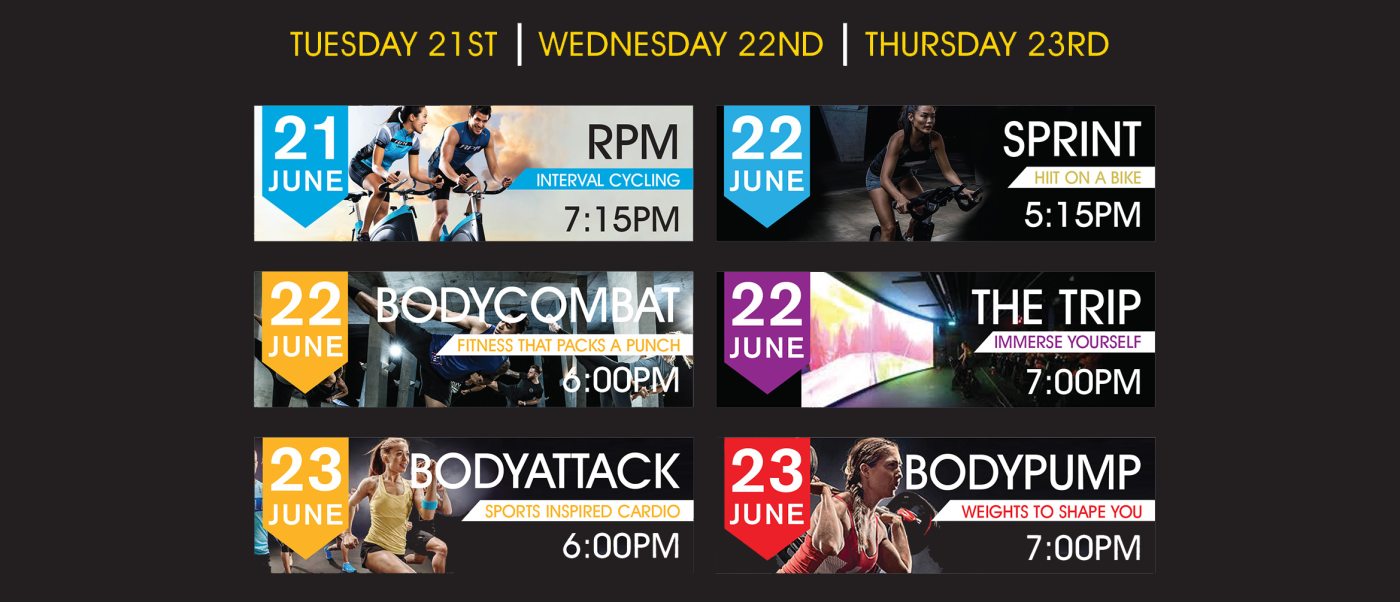 LEOPARDSTOWN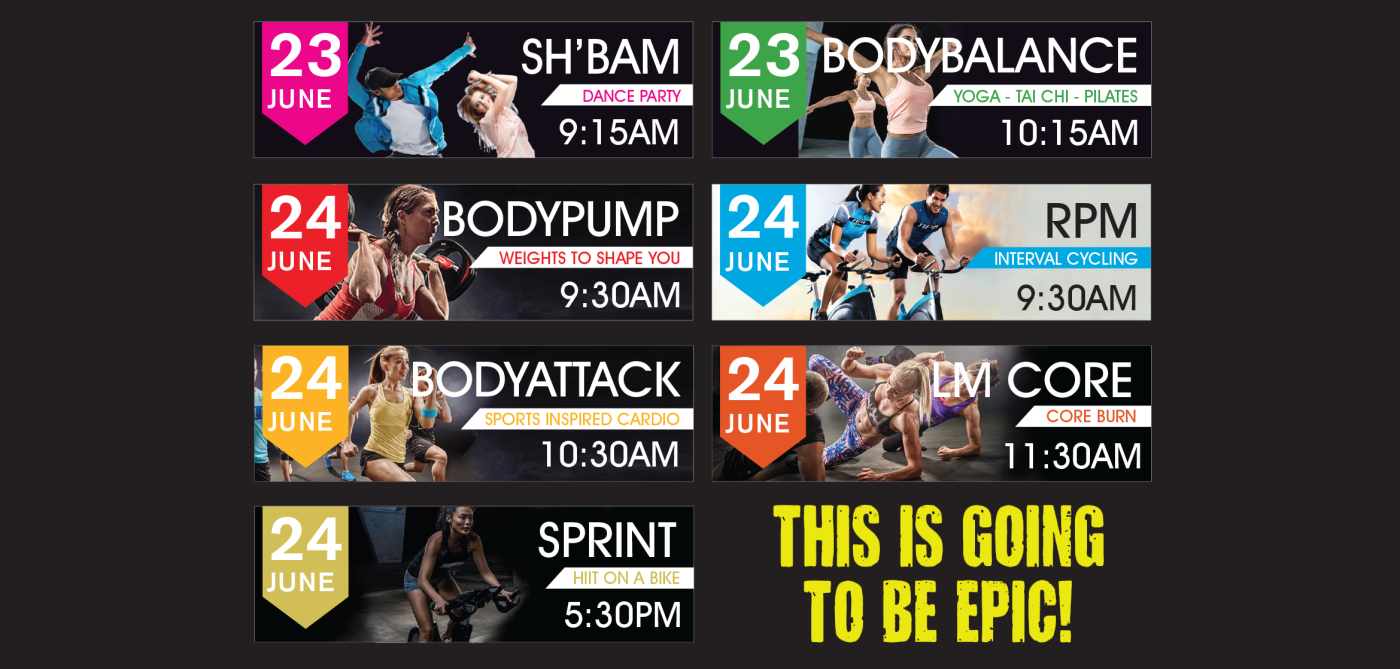 WESTMANSTOWN

We will see you in class!
---